Helen Hunt gave new meaning to being fab at 50 after showing off her amazing figure on the beach.
The Oscar-winning actress was flaunting her curves in a black one-piece as she filmed scenes for new film 'Ride' in LA earlier this week.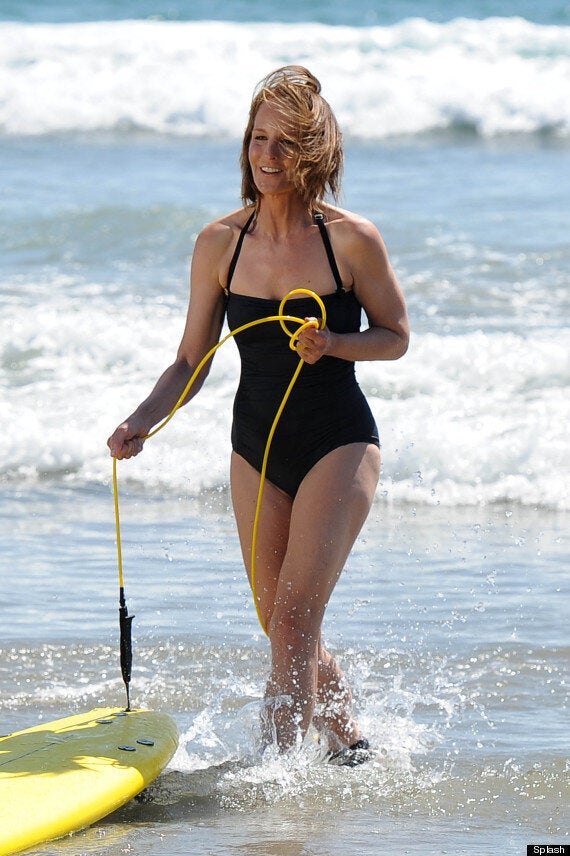 It looks like Helen's character comes a cropper on a surfing lesson though, as Helen was filmed making a splash as she fell off her board.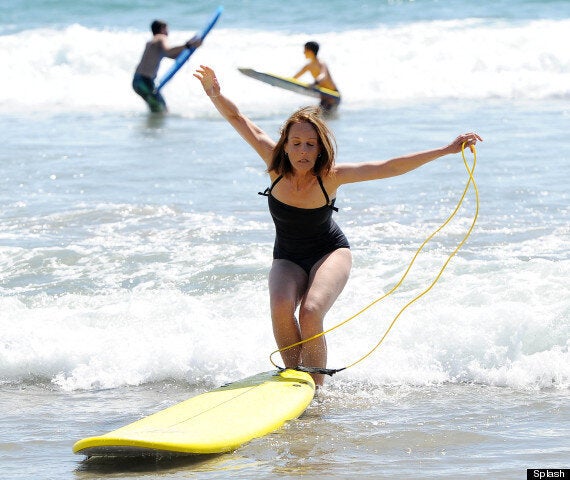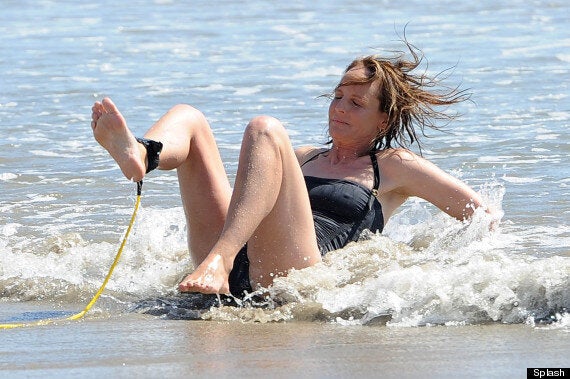 Helen's character didn't take to surfing like a duck to water
She plays a New York City magazine editor who chases after her son when he quits school to become a surfer in in California.
Not only is she playing the female lead, but she wrote the script and is directing the film too.
WATCH the video above for more.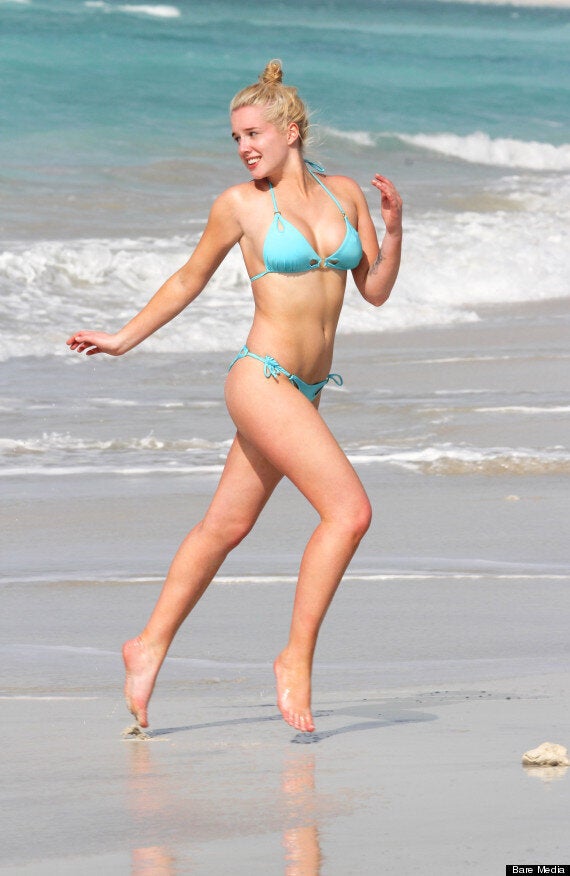 100 Celebrity Bikini Beach Babes