Police continue to search for a missing 13-year-old girl as they question a man suspected of her abduction.
Erika Kacicova was last seen at around 4pm on Monday when she left her family's home on Poole Road in Darnall, Sheffield.
A 22-year-old man from Bradford came forward on Friday and was arrested on suspicion of child abduction.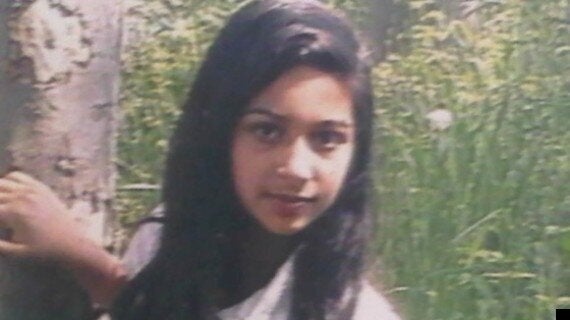 Erika Kacicova was last seen at around 4pm on Monday
He is now being questioned by detectives in Sheffield.
Officers are carrying out door to door inquiries in Darnall and a team from South Yorkshire Police are looking for Erika in Bradford.
Detective Inspector Helen Tate said: "Erika has now been missing for almost five full days and we haven't had any positive sightings or confirmed contact from her.
"We know she has gone missing before but not for this long.
"She is a young girl, away from home and our main aim is for her to return safe and well.
"We know Erika's family have friends and acquaintances in the Bradford area, so she may well have travelled to West Yorkshire."
She also made a direct appeal to Erika asking her to get in touch, adding that she is not in any trouble.
Police described Erika as eastern European, 4ft 11in tall, of slim build, with long, dark brown straight hair and brown eyes.
She was last seen wearing blue jeans, a pink polo-shirt and a silver-grey jacket.
Anyone with information regarding Erika's whereabouts should contact South Yorkshire Police on 101.