A man arrested on suspicion of abducting a missing 13-year-old girl has been bailed.
Erika Kacicova was last seen on Monday afternoon when she left her family's home in Darnall, Sheffield.
A 22-year-old man from Bradford came forward on Friday and was arrested on suspicion of child abduction.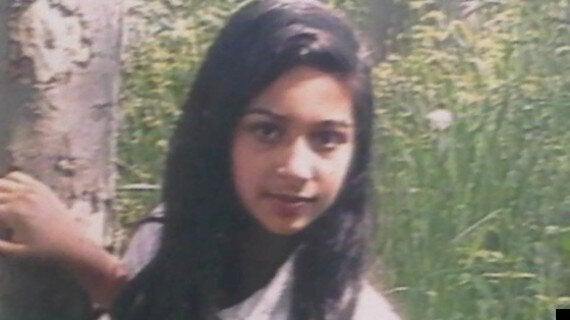 Erika Kacicova was last seen at around 4pm on Monday
He was released on police bail.
Officers are searching for Erika in Darnall and a team from South Yorkshire Police are looking for her in Bradford, where it is believed she could be staying with friends.
Detective Inspector Helen Tate said: "It is now the sixth day of the investigation and I'd like to thank the media and public for helping to try and find Erika.
"Please remember she is a young girl who has never been away from home for this long before and we want her to return safe and well."
She added: "Erika, if you are reading this, please let us know you are okay. You're not in any trouble. We just need to know you are safe and well."
Police described Erika as eastern European, 4ft 11in, slim, with long, dark brown straight hair and brown eyes.
She was last seen at around 4pm on Monday on Poole Road wearing blue jeans, a pink polo-shirt and a silver-grey jacket.
Anyone with information regarding Erika's whereabouts should contact South Yorkshire Police on 101.
Popular in the Community