In a gruesome historical landmark, Peter Allen and Gwynne Evans were simultaneously hanged on this day 49 years ago making them the last executions in Britain.
The final hangings were carried out on the 13th of August 1964 after the pair were found guilty of murdering John West, a 53-year-old laundry van driver.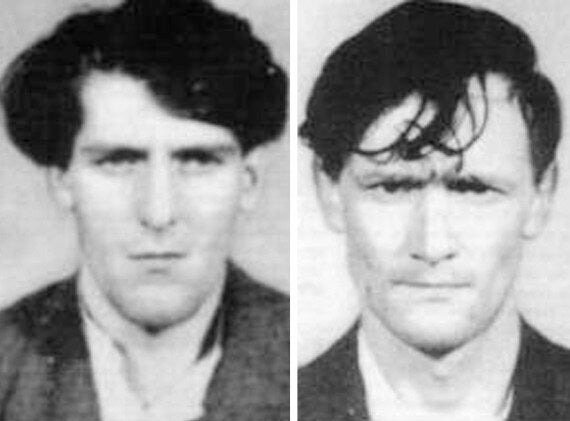 Peter Allen and John Walby, also known as Gwynne Evans, were hanged in 1964
Twenty-four-year-old Evans, whose real name was John Walby, was hanged at Manchester's Strangeways Prison.
At the same time, 21-year-old father-of-two Allen was hanged at Liverpool's Walton Prison.
On the 16th of December 1969, the House of Commons reaffirmed its decision that capital punishment for murder should be permanently abolished, meaning all prisoners who had been sentenced to death were automatically reprieved.