A pair of peckish armed thieves were involved in a lengthy stand-off with police when they barricaded themselves into a cafe, after reportedly fancying some quiche.
The ravished raiders broke into Cafe@Marshalls in Berwick-upon-Tweed, Northumberland, in the early hours, apparently to get their hands on some food.
But the hunt for a snack turned serious when police surrounded the premise and the thieves armed themselves with knives and a five-hour siege ensued.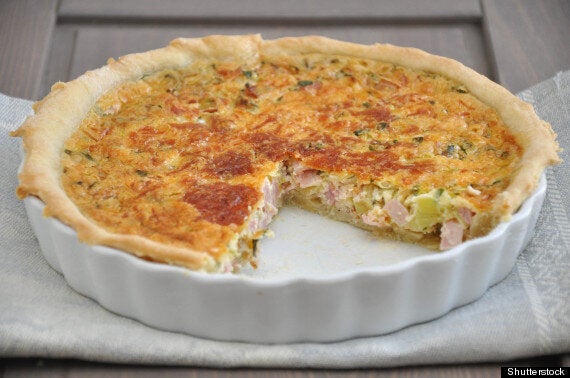 The armed thieves were desperate to get their hands on some food
Angela Marshall, who runs the cafe with her husband, told the Journal: "Apparently they were hungry and wanted some quiche.
"There was a little bit of money in the till, but I think they just wanted food and then it got out of hand."
Mrs Marshall said she got a call at around 1am from the police saying a break-in had taken place and when she got there she saw about 15 police cars.
Eventually officers were able to talk the pair out and they were arrested on suspicion of aggravated burglary.
A Northumbria Police spokesman said: "At 12.35am on Monday, officers on patrol disturbed two intruders inside a cafe at Derwent Water Terrace in Berwick.
"The two men who were armed with knives refused to come out of the premises and threatened police.
"After speaking with officers the two men, aged 21 and 20, were arrested on suspicion of aggravated burglary. No-one was injured during the incident."