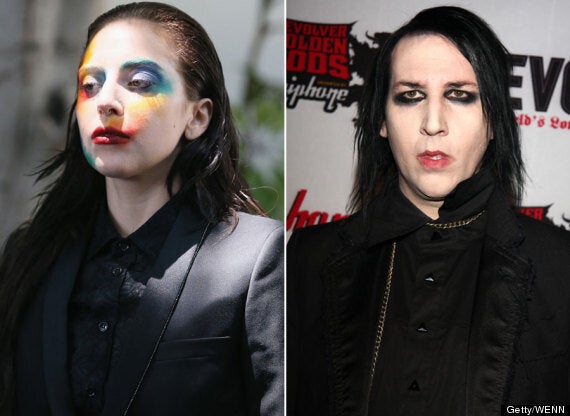 Lady Gaga and Marilyn Manson
The singer was pictured looking like a dead ringer for the scary metal musician as she headed to a radio studio to promote her new single 'Applause', after it was rush released on Monday.
With her black hair slicked back, a face full of white powder and her black blazer and shirt combo, Gaga could have easily been mistaken for Manson if it wasn't for her towering heels (you wouldn't believe she'd just had an operation on her hip).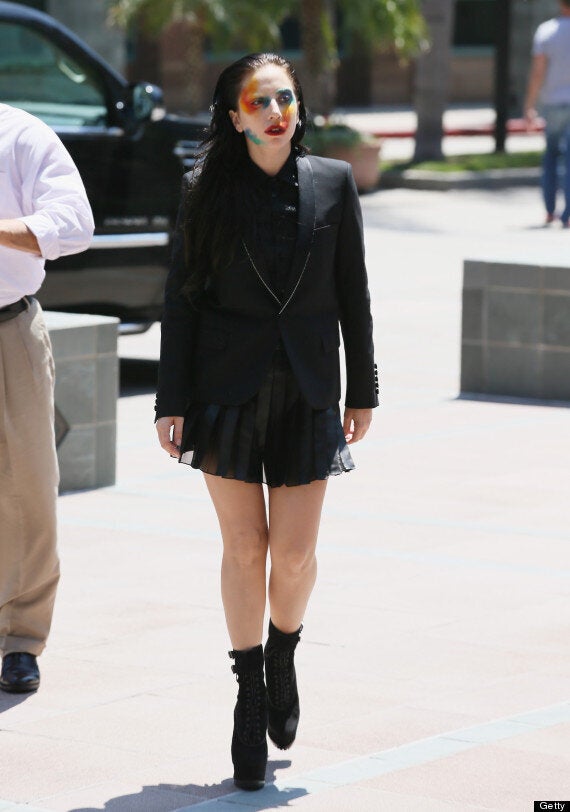 Lady Gaga released new single 'Applause' on Monday
In reality though, Gaga's warpaint tied in with the artwork for her new single 'Applause', which she was forced to release six days early after it leaked online.
She tweeted: "Thank you SAINT LAURENT @YSL for my beautiful outfits today, I wasn't quite prepared for single release! MERCI!"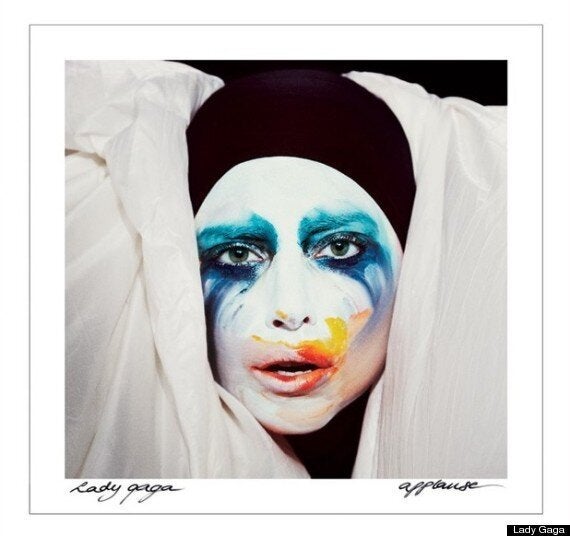 Her make-up matched her cover artwork for single 'Applause'
While we admit we were worried about the musical direction of 'Applause' following Gaga's recent gothic transformation, our fears that she was about to bring out a metal record were allayed upon the track's release.
'Applause' sees Lady G return to her pop roots with a catchy euro-dance number that would have comfortably sat on her first album 'The Fame'.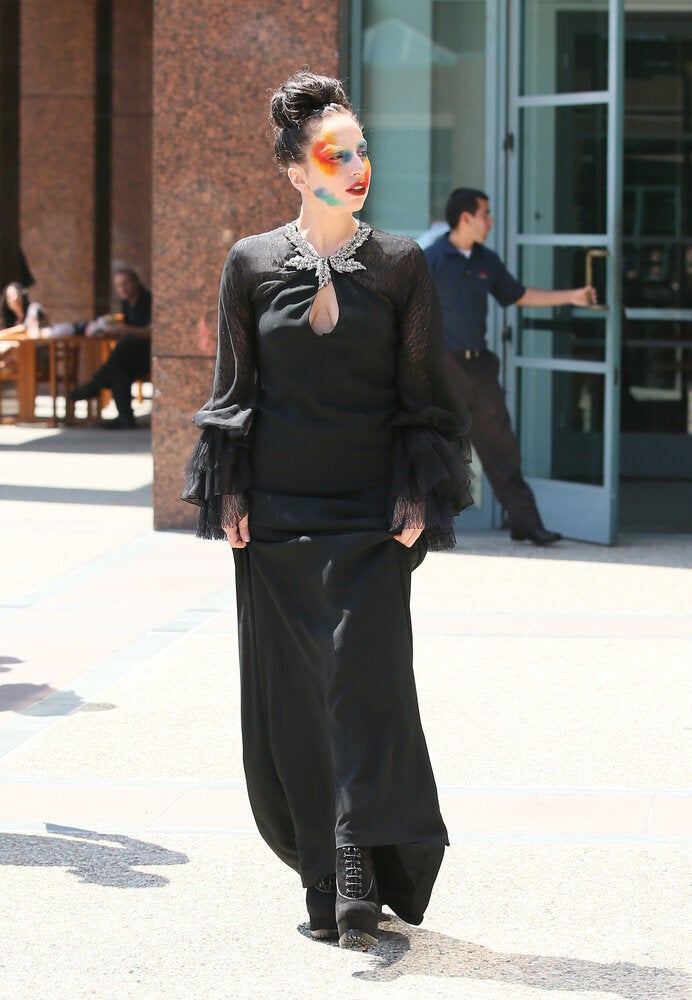 Lady Gaga launches Applause
After it was met with a largely positive reception from fans and music critics alike, Gaga tweeted: "THANK YOU SO MUCH FOR YOUR *APPLAUSE,* WE ARE SO HAPPY YOU LOVE IT!
"I LOVE BEING A POPSTAR! WE ARE CHEERING FOR YOU MONSTERS, STANDING OVATION FOR THE WORLDS MOST AMAZING FANS!"