Natalie Cassidy has proudly been showing off the results of her recent weight loss as she hit the beach in Ibiza.
The former 'EastEnders' star has jetted out to the White Isle for a summer holiday, and was seen partying on Bora Bora beach with pals.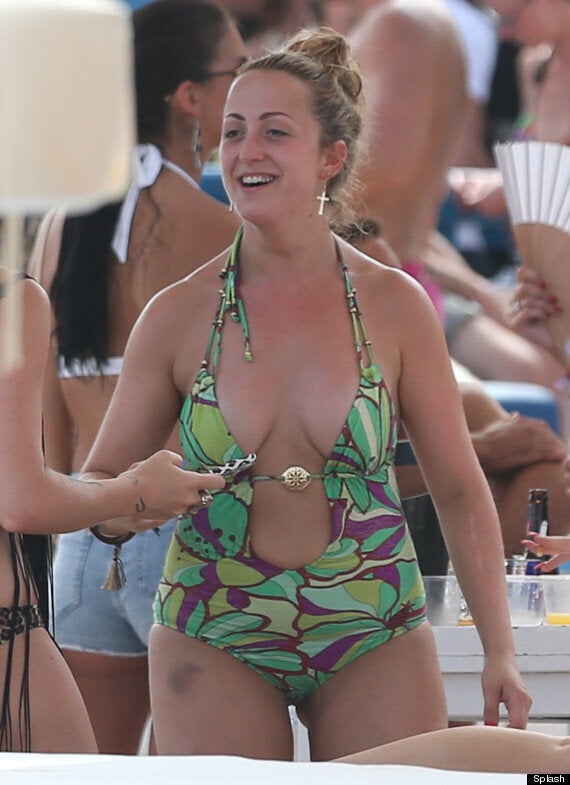 Nat - who appeared in 'Celebrity Big Brother' last year - was flashing the flesh in a green and purple monokini, which she teamed with a pair of comedy sunglasses.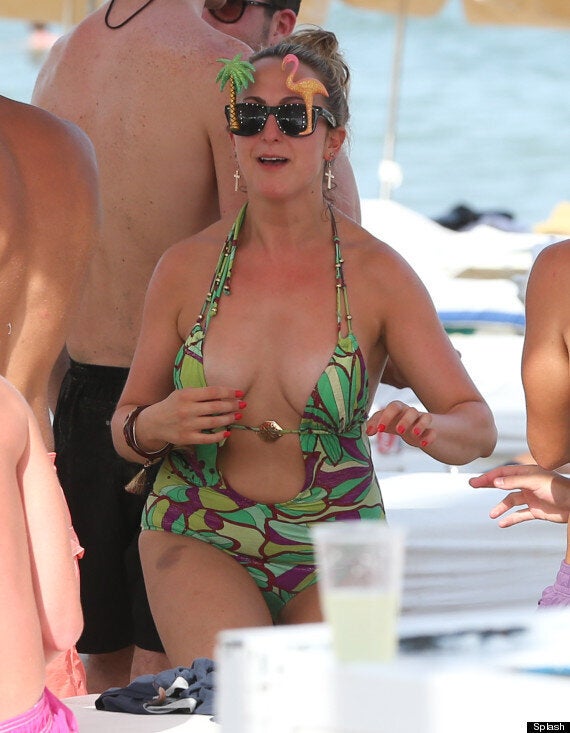 Nat finished off her beach look with a pair of comedy sunglasses
"What's been amazing is I was my own diet boss so there was nothing faddy about it," she told Now magazine.
"Since having my daughter I'm not obsessed with being thin any more. My ultimate goal was to look curvy, toned and fit," she added.
Natalie - who shrunk to a just 7st 12lb in 2007 after making her infamous fitness DVD - has fluctuated with her weight since.
"I've never liked my body and those issues are still there, but I do feel sexier now," she said. "My partner Adam asks me why I'm suddenly walking around the house in skimpy underwear!"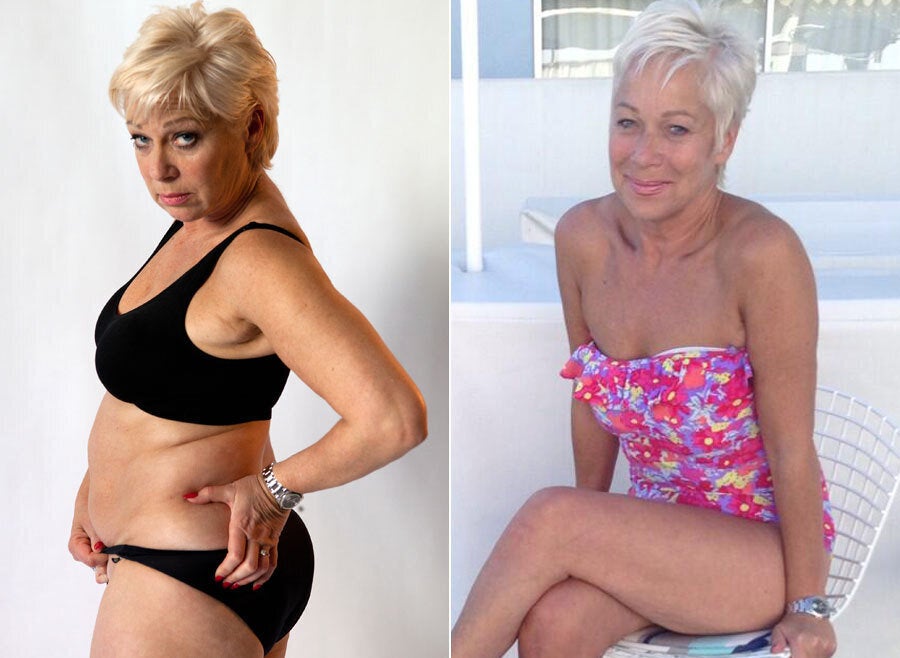 Weight Loss Stars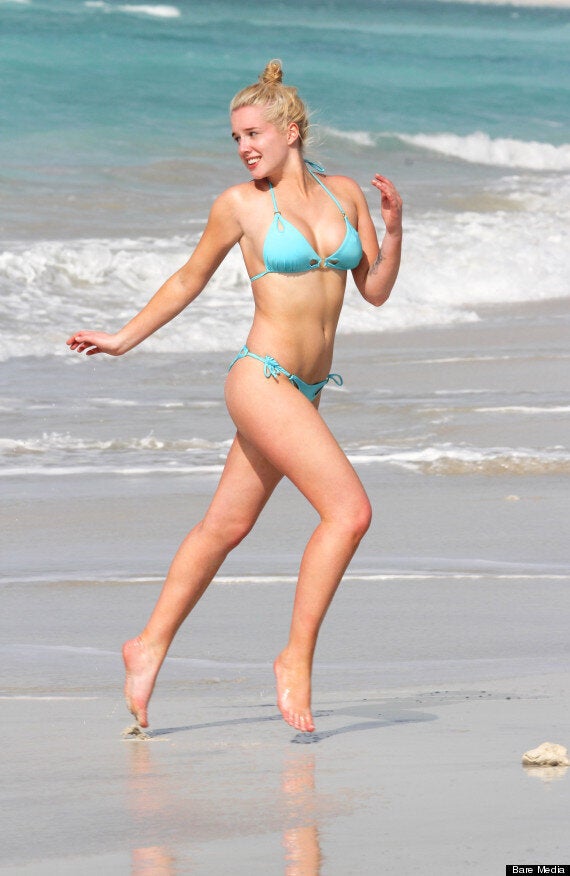 100 Celebrity Bikini Beach Babes
Related