Lady Gaga has unveiled the lyric video for her brand new single, 'Applause'.
REVIEW: Lady Gaga 'Applause' - 'Has Gaga been listening to Madonna again?'
The lyric video was filmed at Mickey's in West Hollywood and features a host of drag queens from 'RuPaul's Drag Race' including Raven, Detox, Shangela, Shannel and Morgan McMichaels.
Taking to Twitter yesterday, Gaga wrote: "APPLAUSE' The Lyric Video comes out tomorrow! A HAUS OF GAGA FILM. Shot last night @mickysweho We had a blast!'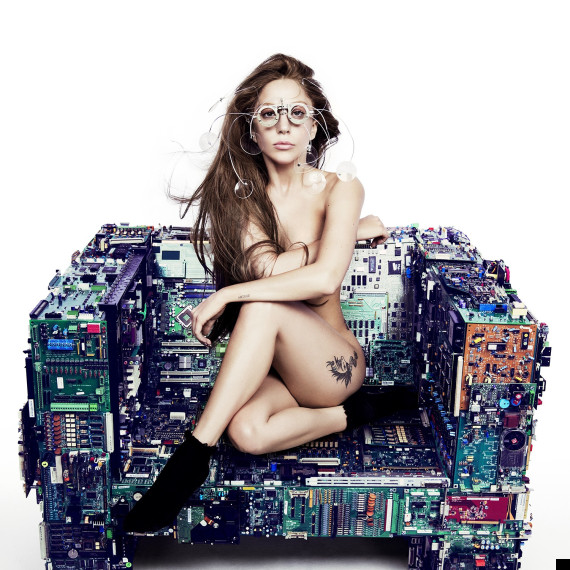 Lady Gaga
The singer made the announcement on the same day that fans were given the chance to win tickets to Gaga's free iTunes Festival show.
Gaga will take to the stage at London's Roundhouse on 1 September in a one hour extravaganza that is reported to have cost £500,000 and will only feature songs from her forthcoming 'ARTPOP' album.
She took to Twitter to confirm her headline show that will kickstart a month's worth of gigs from the likes of Tinie Tempah, Justin Timberlake and Elton John.
She tweeted: 'I'M HEADLINING ITUNES FESTIVAL ON SEPT 1 AT ROUNDHOUSE IN LONDON. ONE HOUR OF ALL NEW MUSIC. #UKMonstersGetReady.'
Earlier this week, Gaga declared a 'pop emergency' as she finally unveiled her new single 'Applause' to her Little Monsters - a whole week early after a flood of low quality leaks appeared online.
She'll perform 'Applause' for the first time at this year's MTV Music Awards on 25 August.

LIKE US ON FACEBOOK | FOLLOW US ON TWITTER