Lady Gaga getting naked is hardly shocking anymore, given that she seems to whip off her bra (and sometimes even her pants) at any given opportunity these days.
So as Gaga previewed her upcoming shoot for V magazine, what surprised us more was how unrecognisable she looked.
Innocently staring into the camera lens with her stripped back make-up and messily-styled natural hair, Gaga looked miles away from her outrageous persona.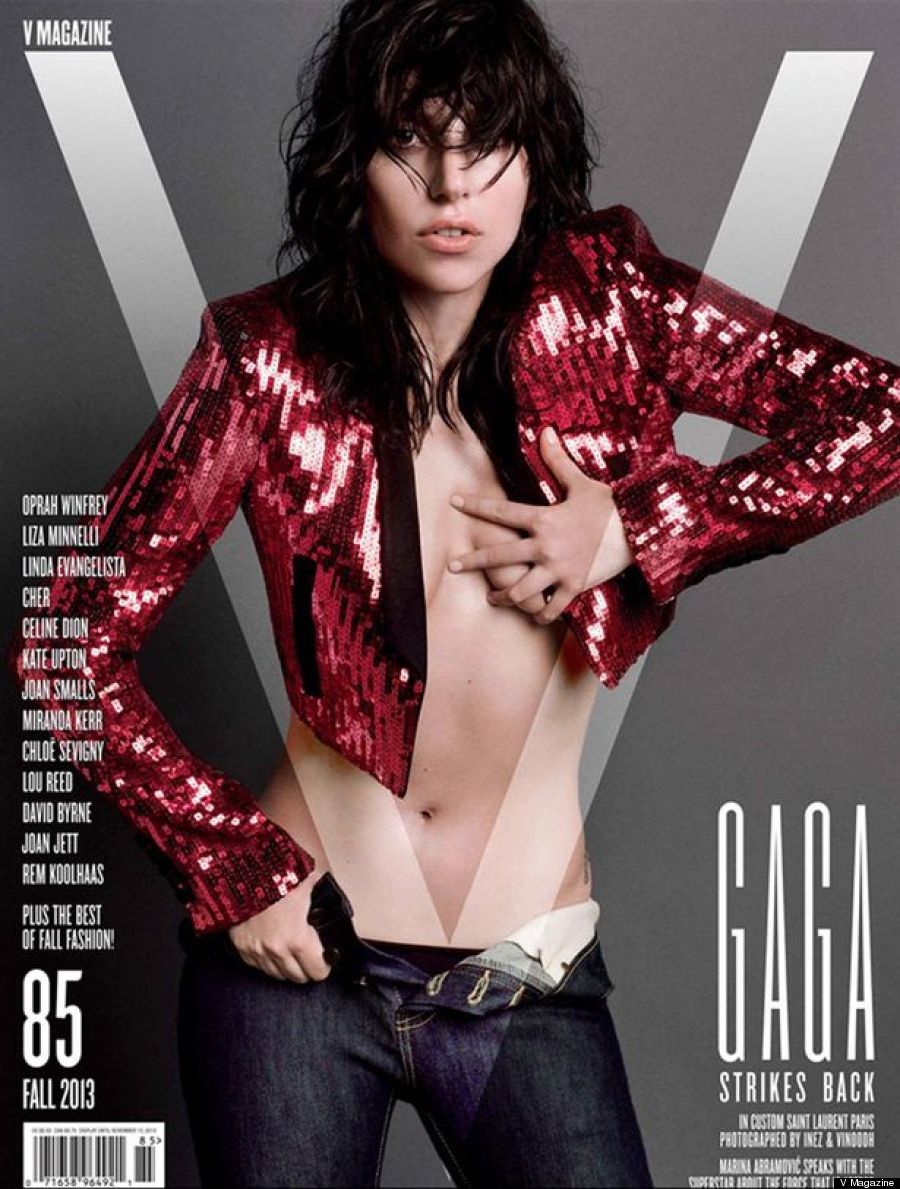 Lady Gaga's V magazine cover
Even her outfit of a sequined jacket and a pair of jeans was relatively understated, despite all the flesh-flashing and boob-grabbing going on.
While it is the first cover to be revealed of four that Gaga has done for the magazine, she has previously previewed some inside shots showing her totally naked and wearing a wild wig.
According to the magazine, Gaga considers each cover "an extension of herself, representing her at different stages of her life."
The singer has just unveiled new single 'Applause', which was rush-released following several internet leaks.
Read our review of the track here.
The V magazine September issue goes on sale in the US on Aug 28th and in the UK on September 5th. For more information, visit the V magazine website.

LIKE US ON FACEBOOK | FOLLOW US ON TWITTER