Everton rejected a £12 million offer from United for the left-back in June a year after the Premier League champions made the same offer. Former Toffees manager David Moyes described the Reds's approach for Baines last year as "ridiculous".
Speculation has been rife Moyes will raid his former club for Baines and Marouane Fellaini, but Martínez told the Liverpool Echo Baines was likely to remain at Goodison Park.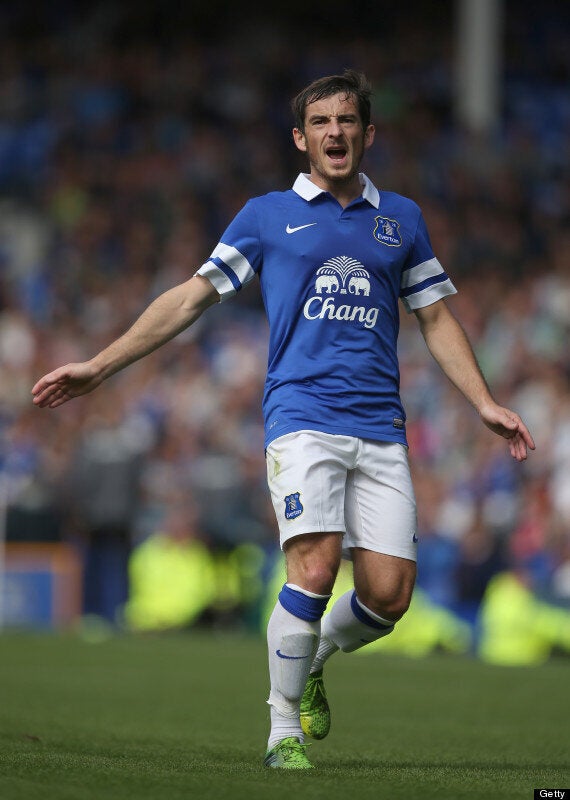 Baines joined Everton in 2007
"Before we went to Austria one club officially contacted ourselves with an offer and it was a final offer," Martínez told the Liverpool Echo.
"They put something over and the valuation wasn't anywhere near the quality of Leighton Baines. That was the end of it but since then there's been all the speculation, which has been part of what the transfer window is.
"There's never been another club or anyone else putting in an offer for Leighton. Since then we've moved on and we're continuing to focus on the start of the season."
Moyes apparently indicated on United's tour a month ago he valued Baines at £12m, which contradicts United's derisory offer after his comments last year. Baines was voted the best left-back in the Premier League for 2012-13.
Martínez has brought in three players to Champions League chasers Everton - all of whom played under the Spaniard at Wigan.
United, meanwhile, are yet to reinforce their squad under Moyes' management.