An Iranian woman has been barred from office – apparently because religious conservatives deemed her "too attractive".
Nina Siahkali Moradi took more than 100,000 votes in Qazvin city's council elections, finishing 14th out of 163 candidates and winning a seat, The Times reports.
But despite her victory, it seems the 27-year-old was effectively disqualified because she was regarded too good-looking to take up the post.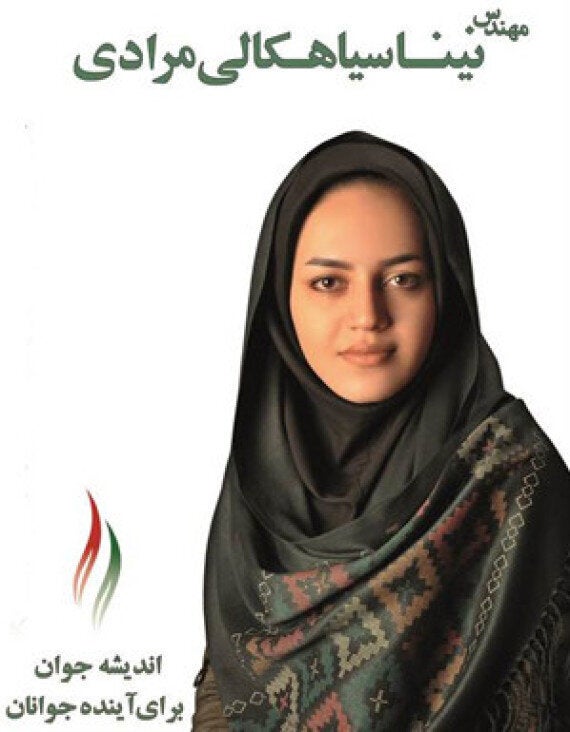 Nina Siahkali Moradi has reportedly been barred from office for being too attractive
"We don't want a catwalk model on the council," one senior official in Qazvin is quoted as saying.
Moradi, who studies architecture, calligraphy and martial arts at Qazvin's Azad University, was told shortly after her election as an alternate member of the Council, that she had been disqualified.
(NB: It is worth noting Moradi's election campaign posters feature her in a hijab, with no strands of hair visible.)
The behaviour and clothing of Moradi's supporters is also believed to have raised ire among her opponents, of whom which are mostly older conservative men, Iran Wire points out.
"Those who opposed Moradi's candidacy say that she was only elected because of her beauty and youth. The review board, comprised of elder conservatives, had objected to her election posters and materials, and used this as a pretext to stop her from joining the council."
"Almost 10,000 people voted for me and based on that I should be the first alternate member of the City Council," Moradi told local media.
It comes as new Iranian president Hassan Rouhani nominated a woman as vice president in his new cabinet.