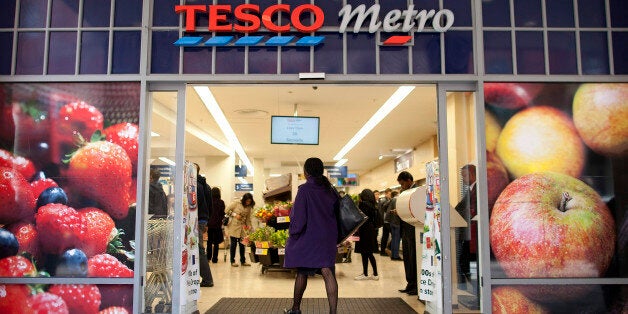 Tesco said it was "horrified" to hear that customers found maggots crawling in a box in the confectionery aisle of one of its stores.
Josh Downs and friend Braden Little, both 18, made the grim discovery in a box of Cadbury's Caramel Nibbles in the Tesco in Roker Avenue, Sunderland.
They claimed people walked out of the supermarket in disgust and the pair later put a photo of the maggots in the box on Twitter.
Mr Downs told the Sunderland Echo newspaper: "I didn't realise what it was at first - I thought it was caramel leaking out of the packet.
"I felt something move and saw the maggots on my hand and my clothes. It was disgusting."
The retail giant said it was investigating the incident in what was a busy aisle that would be frequently re-stocked and cleaned.
A Tesco spokesperson said: "We were horrified to hear about this and are grateful to the customers who brought it to our attention.
"This area of the store is regularly cleaned and filled with new products. We are conducting a full investigation."
Popular in the Community