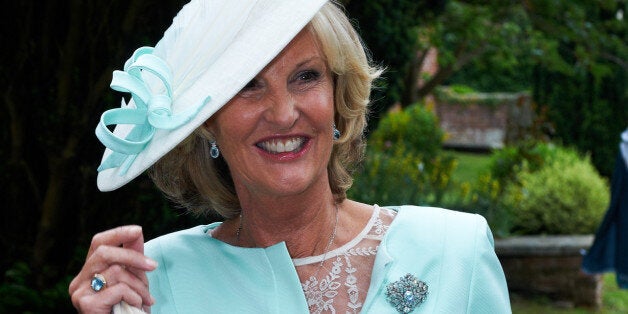 A Swiss bank is being sued in the English courts by the glamorous British ex-countess Lady Victoria Normanton (now Victoria Chadwick) for 'negligent' handling of her finances which led to £93,000 (CHF: 132,000) being stolen from her bank account.
The dispute came after Lady Victoria's money with Saanen Bank, based in Gstaad, a village where she and her husband shared a flat, was transferred in six payments to mystery accounts not in her ownership in Australia, the US and the UK last year from November to December.
Lady Victoria relied on the bank to electronically transfer her money to her UK account and a few other known accounts, simply by e-mail instructions.
The arrangement worked perfectly since 2004, when she first became the bank's client, until her email account was hacked in 2012 and misused to fraudulently order money transfers to accounts not in her control. British Police and Interpol confirmed the emails during that period ordering the erroneous transfers were from a hacker likely based in Australia and definitely not in Britain.
The risk of a customer's email account being hacked for financial fraud is not confined to Switzerland as criminals have been trying the same in Britain.
The British Bankers' Association told the Huffington Post UK: "What we can say at an industry level is that the BBA has been made aware that criminals are seeking to compromise clients' personal email accounts to enable frauds.
"Banks have highly sophisticated controls in this area but the BBA is engaging with members and law enforcement to explore how the responses can be further strengthened."
Unfortunately for Lady Victoria, her Swiss bank manager Toni Knecht made the transfers to these accounts and the money later proved untraceable.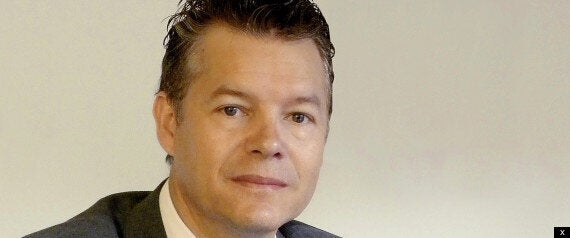 Saanen Bank's Toni Knecht
"He admitted he was extremely tired and stressed because of a lot of extra work due to people transferring money," Lady Victoria told the Huffington Post UK.
"Normally he would have rung beforehand if he thought something was unusual, but he emailed this time and it had been intercepted by the hacker. He then transferred the money and by the time he eventually contacted me it was too late. The money had gone."
Lady Victoria told her bank that the e-mailed orders were sent from her account when it had been taken over by a hacker, but Saanen has refused to refer the case to the Swiss police, citing an agreement she signed with them absolving the bank of 'any responsibility and all liability in connection with electronically transmitted orders' in 2009.
"The lack of security involved in making a transfer through the bank had always concerned me. It is nothing compared to the heightened security of UK banks."
"I have had the most distressing eight months. I cannot believe that a bank and bank manager which I have been a client of for eight years could behave so badly," she added.
"Interpol told me that 'The bank is the victim not the client' in proven cases of hacking, but this does not apply in Switzerland unlike the UK or the rest of the EU. Switzerland is a law unto itself."
"I feel so strongly that anyone with an account in Switzerland should move it out, unless like myself they risk losing all their money and spending months and thousands of pounds with lawyers."
The Swiss Bankers' Association, Saanen Bank and Toni Knecht all declined to comment when approached by the Huffington Post UK.
"Due to the Swiss Banking Secrecy Act we are by law not entitled to comment to third parties," Knecht said.
She filed a writ at the High Court for the firm's actions of breach of contract and negligent breach of duty of care - eventually settling the case out of court after six years of legal wrangling.