A local Essex councillor concerned about 'The Only Way Is Essex' effect on his town, has said the council is looking into providing taxis or buses for scantily-clad girls, too drunk to make their way home safely.
Brentwood has become somewhat of an unlikely trendy nightclub hotspot, thanks to the influence of TOWIE stars like Amy Childs.
Councillor Chris Hossack said in an interview with the Brentwood Gazette: "We're looking at the provision of taxis or a shuttle bus for girls who are drunk and not wearing very much — a short skirt or revealing top — as they may be a target.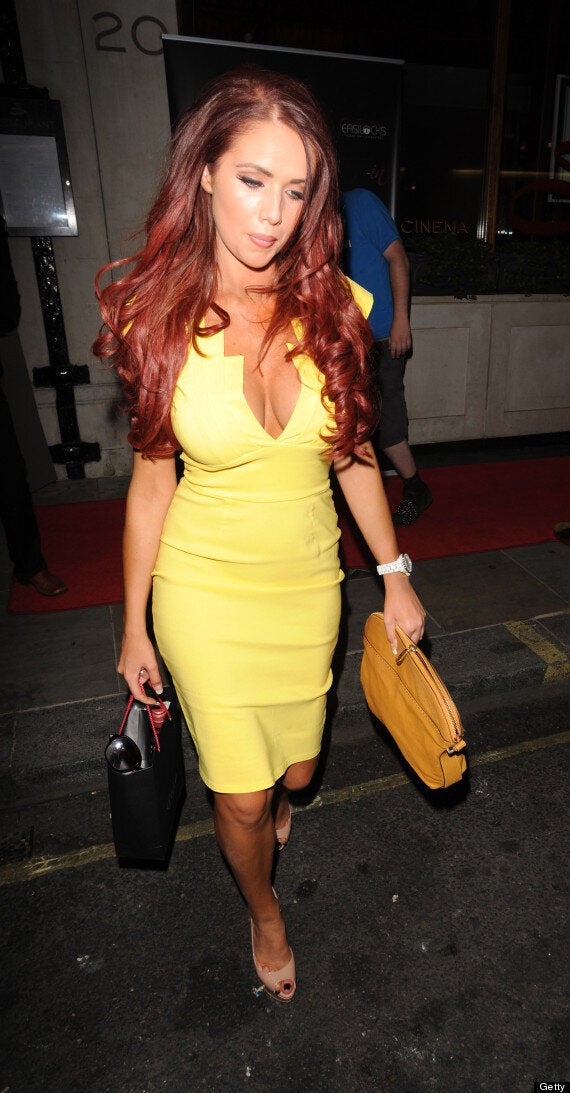 Amy Childs, pictured here at the Easilocks launch Soho Sanctum Hotel
"Drive up the high street — it's like a cheap thrill shop window. When you dress like that there is a risk. Some nasty man may take advantage.
"Girls have got the right to look attractive but some go over the top and have no class and no respect."
The councillor from Hutton Central has begun discussions with a Brentwood hotel to lay on shuttle taxis to and from the high street on weekends – if necessary at the taxpayers' expense.
"Has Towie made an impact? I think it has. They come down to Brentwood to buy clothes from their shops and wear them on the night trying to look more attractive. Amy Childs is part of the problem as far as I'm concerned.
"My wife read Amy Childs' comments about the need to be responsible but she's part of the problem as far as I'm concerned.
"The businesses she's chosen to go into has been built on her attractive looks."
A Victim Support spokesperson said it was uncomfortable with the insinuation of the comments: "It must always be remembered that a victim is just that. It should never be suggested that a victim makes themselves open to crime because of what they wear or how they act."
"I think the comments are very unfair," she said.
"Myself and other young ladies in Essex want to inspire confidence in girls who look up to us. I don't feel being or wanting to look glamorous makes us irresponsible."