The world's most expensive burger accolade may go to the $5,000 Fleur de Lys in Mandalay Bay, Las Vegas, but one man may have just ordered one of the most calorific.
It makes our arteries shudder just thinking about it - the $38 burger comes in at a whopping 9,000 calories according to The Daily Mail.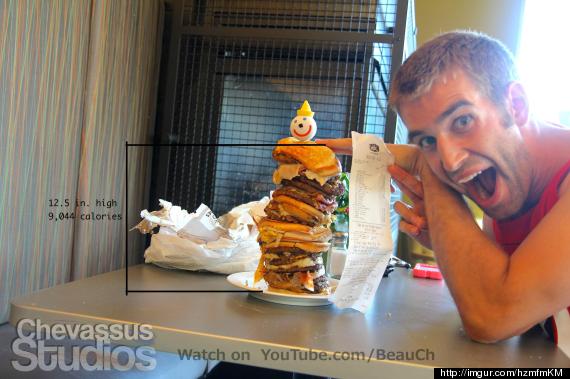 FOLLOW HUFFPOST UK LIFESTYLE ON TWITTER | LIKE OUR PAGE ON FACEBOOK
Beau Chevassus, who makes viral films and is from Enumclaw, Washington, filmed the entire process from ordering it to its arrival, and in the video states: "This has to be a real, stackable burger, We're not just going to get a bunch of random ingredients and throw them in a bucket - that's not a hamburger."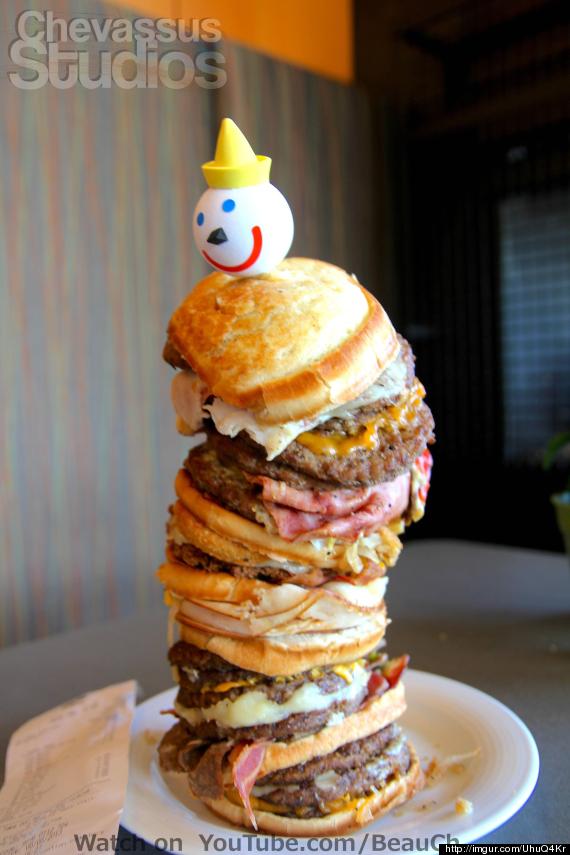 He ordered the burger at the drive through for fast food joint Jack In The Box, and made sure his instructions were very precise. Talking to Komo News, he said: "I made sure it was the exact same burger, not 20 separate burgers. And (the drive thru employee) said, 'We can do that!' "
" target="_hplink">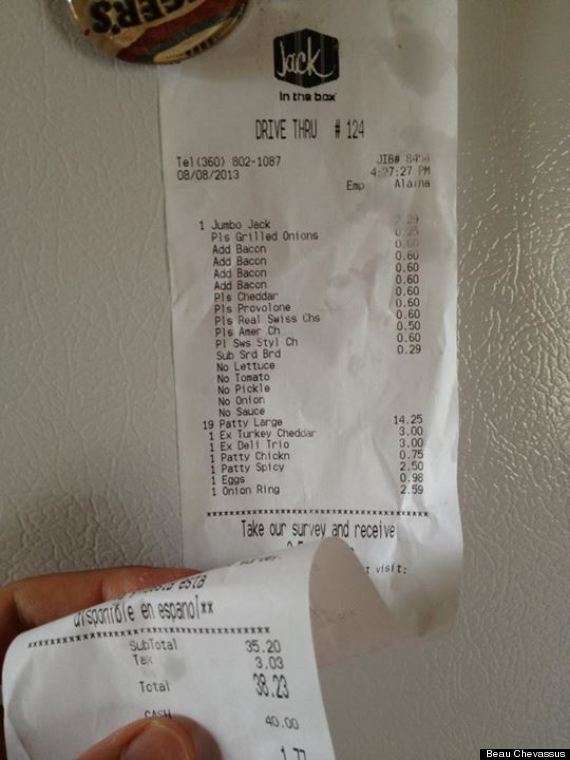 When the burger arrived - he nicknamed it The Kraken - it had a total of 36 toppings and they had to hand it to him horizontally because it wouldn't fit through the window.
Watch the video below:
MORE ON HUFFPOST UK:

Are You In Denial About How Many Calories You Eat?