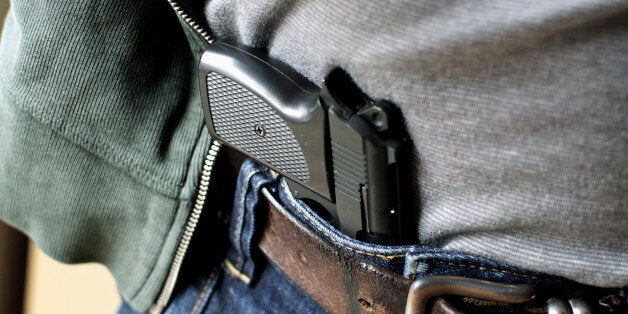 A truck driver has died after accidentally shooting off his own penis.
Geronimo Narciso had been drinking with friends in Pangasinan, in the Philippines, when he produced his gun and fired it twice into the air.
He was tucking the gun into his waistband after his friends implored him to put it away, when it fired into his crotch, ABS.CBN News reported.
The 37-year-old was rushed to a nearby hospital but he was declared dead on arrival.
Though police say there are no signs of foul play, Narciso's family insist he did not own a gun and have demanded a further investigation.
Senior Inspector Ryan Manongdo said a pistol with four live ammunitions and spent shell were found in the area, the Inquirer.net said.
Earlier this year a security guard in Trinidad and Tobago accidentally shot off his penis with an illegal gun.