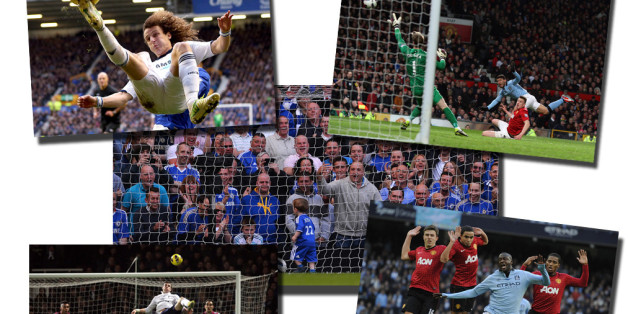 The Premier League is back this weekend and after last week's 10 best snapshots of the 2012-13 season comes 58 of the best pictures from the campaign.
What promised so much eventually petered out, as Manchester United won their 20th title at a canter and the three relegated teams' fates were sealed before the final day.
But it was the final domestic campaign of Sir Alexander Chapman Ferguson's magnificent managerial career, Gareth Bale emerged as one of the best players on the planet, Rafael Benítez defied his Chelsea detractors and Peter Odemwingie was accidentally Partridged.
With Fergie gone, José Mourinho back, Manchester City happy campers again, pressure piling on Arsène Wenger and Tottenham meaning business, the new season could be one of the most fascinating in years.