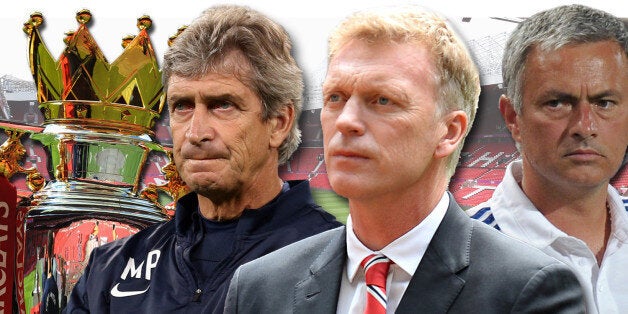 "Worst f*****g champions we've ever seen," Manchester United fans constantly sang about their city counterparts last season. United have made a habit of steamrolling over title winners of previous campaigns - Leeds United finished 17th in the inaugural Premier League season and Blackburn Rovers tumbled down to seventh in 1996 after they reached their zenith under Kenny Dalglish - but the danger now is United could join the ignominious list.
It is unlikely to be as bad as Leeds or Blackburn's free-fall finishes, and third is hardly a drastic nosedive but it might as well be considered as such at Old Trafford, irrespective of who the manager is. David Moyes's six-year contract hinted at the club's willingness to grant him time, but it also reined in expectations. Moyes has not hoisted a major trophy and United still chose him ahead of José Mourinho.
The pressure is even greater on United this season. Not just because Chelsea have Mourinho back and City have impressively reinforced their squad, but because they are tasked with showing there is life after Sir Alex Ferguson. The Scot yielded 13 leagues in 26 years - the first coming after a 26-year drought - and his players should be motivated by reminding the masses their remarkably routine 20th title was not primarily down to his wisdom.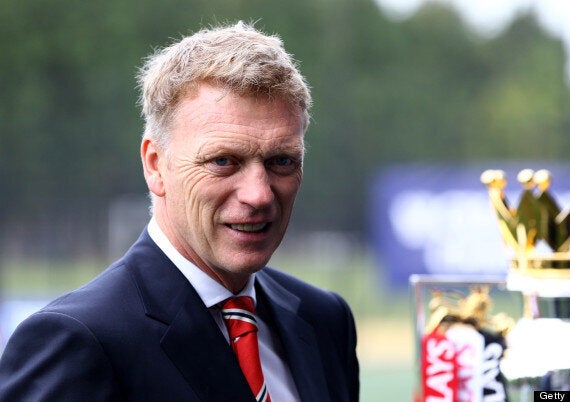 Come on feel the Moyes? But the new United boss is feeling the strain
At Everton, Moyes struggled to bring in players without a budget and at United he has struggled to bring in players with a budget. His tetchiness at last week's post-Community Shield press conference, cancellation of Friday's pre-match presser and talk of fixture conspiracies are admirable homages to his predecessor, but they do not mask the strain he is already feeling at The Biggest Club in the World™.
Executive vice chairman Ed Woodward's enthusiastic naivety and the Moyes factor have resulted in a hitherto disastrous transfer window. United will not win the league with the current squad they have. They remain over-reliant on Robin van Persie's goals and Michael Carrick's presence in midfield, but Van Persie's spring drought last season coincided with the club's elimination from the Champions League and FA Cup while the consistent Carrick will be steamrolled by the Yaya Touré-Fernandinho axis.
City are favourites for the new campaign. In Manuel Pellegrini, they have a good, if overrated manager, but pivotally, one who will restore harmony to a squad which struggled to hide its animosity for Roberto Mancini. Jesús Navas will offer some much-needed width and new strikers Stevan Jovetić and Alvaro Negredo have established world-class attackers already beside them to alleviate the pressure.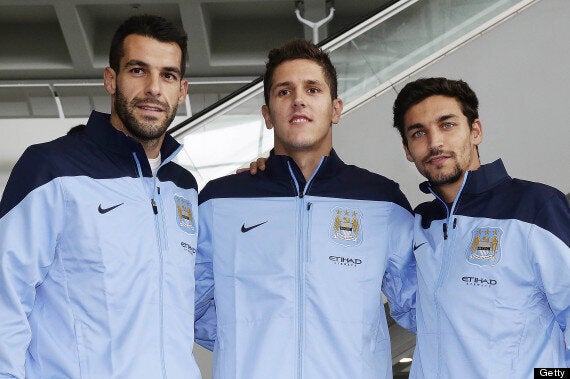 Manuel Pellegrini says City have the "best squad"
Mourinho will make Chelsea title contenders again for the first time since 2010-11 but they remain three players short. The back four in front of Petr Čech is vulnerable, roaming Ramires lacks a steady foil in midfield and there is still no outstanding striker at the tip of the arrow. Mourinho has the capacity to inspire his team to a fourth league triumph however, and it will be fascinating to see how the petty player powers react to the Portuguese's return.
Should Tottenham retain Gareth Bale they may end the transfer window as the most satisfied side in the league. Daniel Levy, whose miserliness and avarice have held Spurs back in previous seasons, has allowed André Villas-Boas to bolster an already excellent midfield and finally bring in a No.9.
Villas-Boas threatened to resign after Levy failed to secure the signing of João Moutinho last year, and his chairman has belatedly acknowledged his negotiation tactics have hampered Spurs' progress in recent years.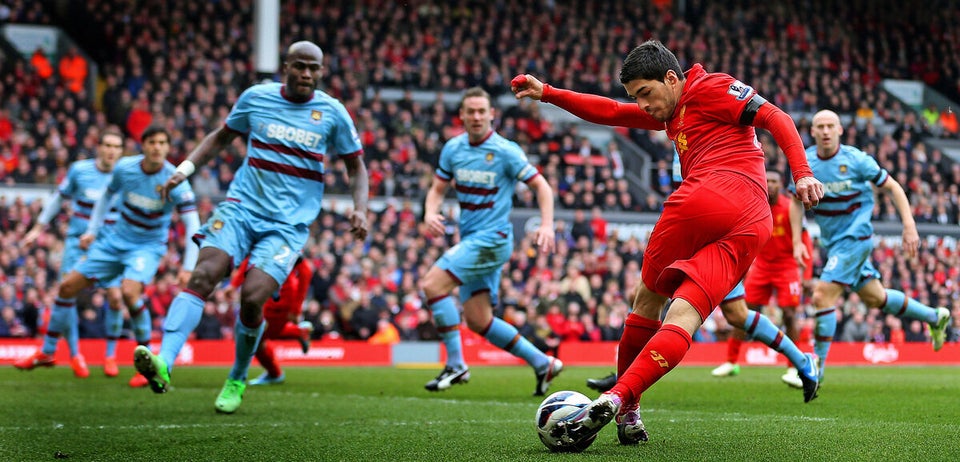 Premier League pictures of the season
Across north London, Arsenal have only signed Yaya Sanogo, an African-French striker on a free. This after chief executive Ivan Gazidis boasted of big spending and Jack Wilshere aired his excitement at big players the club had been linked with. There are still over two weeks until the transfer window clanks shut, but at this juncture it appears as though Wenger is still holding the Gunners back. Luiz Gustavo, a defensive midfielder tailor-made for Arsenal's needs, joined Wolfsburg for €20m to augment fans' disenchantment.
It remains folly to predict where teams will finish when they are yet to conclude their transfer business, but even bottling Spurs should be confident of finishing above Arsenal for the first time since 1995.
On Merseyside, for all their pretensions, neither Liverpool or Everton will challenge for the Champions League. Brendan Rodgers has brought in Iago Aspas, Luis Alberto, Simon Mignolet and Kolo Touré, none of whom will elevate the club back into the top four, while Roberto Martínez needs to look further afield than Wigan if he is to get Everton any nearer their 2005 finish.
Newcastle, despite the Gallic quality in their squad, have all the hallmarks of a 2008-09 implosion now Joe Kinnear is back. Alan Pardew namechecked the director of football when Loïc Rémy joined on loan from QPR, and the deluded Kinnear has already placed the club in peril before a ball has been kicked.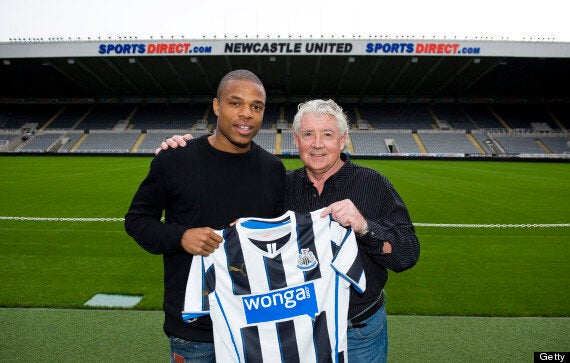 JFK has concocted plenty of mad theories already
Sunderland begin a third successive term with a third different manager, and have the ingredients for a disastrous recipe: mad coach, 10 players in, 11 players out and little improvement. Paolo di Canio immediately galvanised the Black Cats in April as they staved off relegation, but he is unlikely to oversee a steady run of form over the majority of the 38 games.
Aston Villa managed to keep Christian Benteke and despite last season's disappointing domestic campaign, Paul Lambert is a manager who can't help but impress. Villa have made several unmemorable buys but Lambert is an admirable and devoted advocate of young players. The squad lacks experience, but their flirtation with relegation shouldn't continue into the new campaign.
Southampton could enjoy a similar season as Mauricio Pochettino begins his first full campaign. Victor Wanyama and Dejan Lovren have added some continental flavour, while English youngsters Nathaniel Clyne, Luke Shaw, Adam Lallana and Jay Rodriguez should thrive after a season of Premier League football. Pochettino boasts a vibrant mix of youth and experience, but the central defence is Championship grade at best.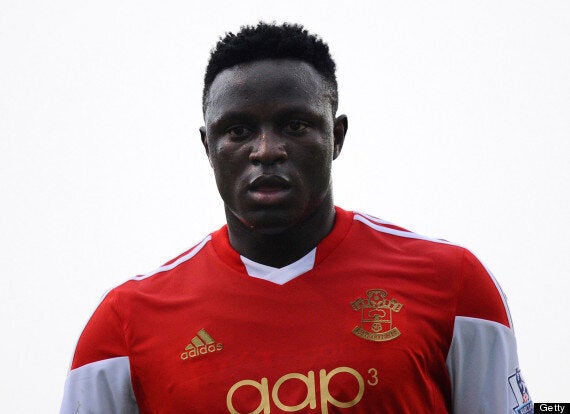 Wanyama will beef up Southampton's midfield
Steve Clarke is probably too good a coach to succumb to second season syndrome. Diego Lugano and unabashed mercenary Nicolas Anelka will improve a competent squad while Chris Hughton is not content with mid-table safety at Norwich, who have spent £25.1m this summer and are aiming to break into the top 10. West Ham should also consolidate that status under Sam Allardyce, though the artisan approach will prevent the Hammers from challenging for a European berth.
After two superb seasons, Swansea have impressively expanded their excellent squad by bringing in eight players, with Bingerville-born Wilfried Bony a club record signing at £12.23m. Signed from Dutch side Vitesse Arnhem, he will either join the Premier League pantheon of Mateja Kezmans and Afonso Alveses or the Ruud van Nistelrooys. His combination play with cult hero Michu could be captivating.
To the likeable, and Fulham will be their usual entertaining selves now Adel Taarabt and Darren Bent have arrived to aid surrogate father Martin Jol. The defence will have their work cut out, but they are at least backed up by the underrated Maarten Stekelenburg.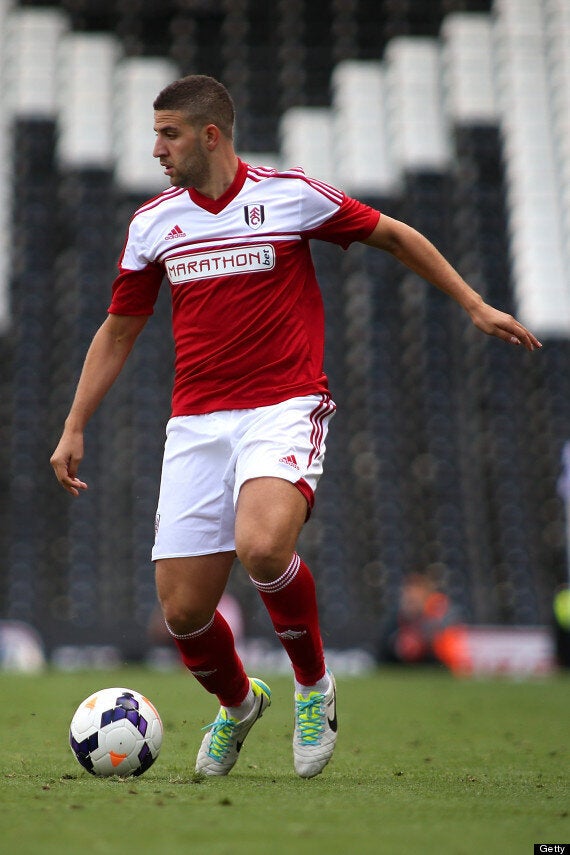 Returning to a Fulham bus station soon...
And to the unlikeable: Stoke possibly became more loathsome in neutrals' eyes when Mark Hughes was announced as Tony Pulis' successor. Erik Peters and Marc Muniesa are the only new additions to a squad which seemed to have lost its hunger in 2012-13. Renowned for their fight, they will at least be prepared for a relegation dogfight.
Yet the three promoted teams look the likeliest to occupy the bottom three. Hull are at least coached by Steve Bruce, who did an excellent job keeping Birmingham in the top flight for four years between 2002 and 2006 before guiding them to immediate promotion. Bruce will offer nous and knowledge, unlike the buffoonish Phil Brown.
Ian Holloway should have learned from Blackpool's gung-ho approach in 2010-11, but his limited skills as a manager and lacking squad seem destined to be relegated. Cardiff, too, do not inspire confidence and the purists may enjoy some schadenfreude at the Tigers' and Hull's possible demise, after the owners' deplorable rebranding.