The partner of the Olympic opening ceremony stuntman killed in an accident has released a heartfelt tribute to her 'handsome 007'.
Mark Sutton, who parachuted into the stadium dressed as James Bond, died after a crash in the Swiss Alps.
The 41-year-old had been invited to take part in a wing-diving event with 19 other wing-suit pilots, which involved being filmed jumping from helicopters.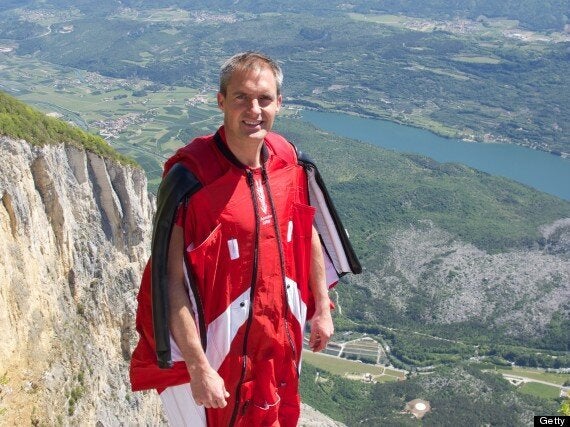 Mark Sutton ahead of a stunt in 2012
My handsome '007' brought joy and laughter to millions during last year's London Olympic Games opening ceremony. For those few moments in the media spotlight the world saw the immensely gifted, professional and brilliant man who has been tragically snatched away from us.

Mark was the most loving and loyal man, utterly selfless in all he did. His patience and kindness touched many people's lives.

He was passionate about life, nature, the mountains and the sky. We sorely miss him. His passion, spirit, bravery and love will live on to inspire us all.

For us nothing will ever fill the void left by Mark's untimely passing, I hope you will respect our right to grieve in peace and grant Mark's close family and friends time and space to mourn our loss with dignity.
Popular in the Community