A 70-year-old Australian man has had a 10cm fork safely removed from his penis.
The utensil had been lodged in his urethra for sexual gratification, the International Journal of Surgery Case Reports revealed.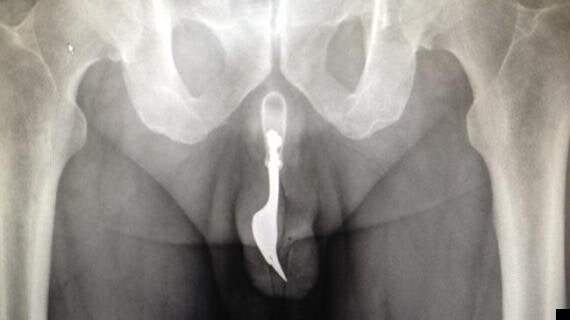 The unnamed man had lodged the fork in his urethra for sexual gratification when it became stuck
The fork was removed by a team at Canberra Hospital using forceps and "copious lubrication" while the patient was under general anaesthetic.
Needles, pencils, wire, allen keys, toothbrushes, lightbulbs, thermometers, plants, vegetables, leeches, snakes, cocaine and glue were some of the other alien objects retrieved from other parts of the body in the report, the Canberra Times revealed.
"It is apparent that the human mind is uninhibited let alone creative," the medical journal added.
The unmarried man, who arrived alone at a hospital casualty unit in Shunde, Guangdong province, told medics he had been imitating a porn film when he inserted the eel.
"Please, please help me. The eel is moving through my body," he begged.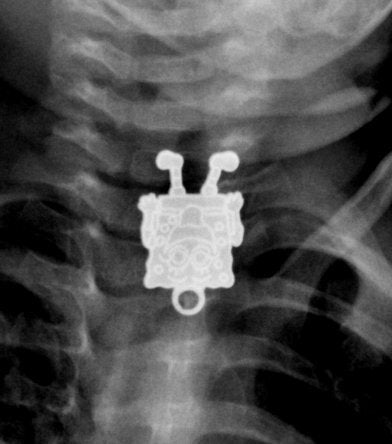 Wild X-Rays And Medical Photos
Popular in the Community