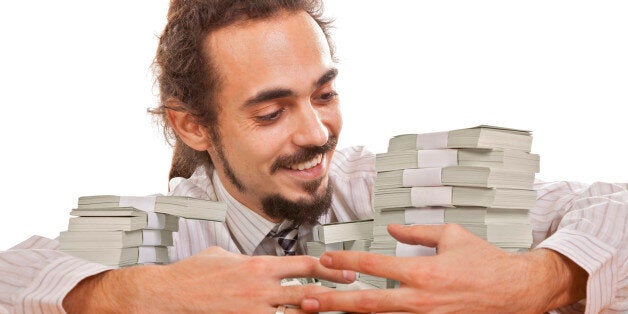 Male managers are better paid and earn average bonuses twice as big as their female colleagues, new research suggests.
The pay gap between the genders in the workplace is being exacerbated by a bonus gap, according to a study of 43,000 managers by the Chartered Management Institute.
Last year, male managers received an average bonus of £6442, compared to £3029 for women, as well as getting nearly 25% larger salaries.
The findings mean that men are set to earn £141,000 more in bonuses than women if they did the same job over the course of their working life.
Ann Francke, chief executive of the CMI, said: "Despite genuine efforts to get more women onto boards, it's disappointing to find that not only has progress stalled, but women are also losing ground at senior levels.
"Women are the majority of the workforce at entry level but still lose out on top positions and top pay. The time has come to tackle this situation more systemically.
"If organisations don't tap into and develop their female talent right through to the highest levels, they will miss out on growth, employee engagement, and more ethical management cultures. And that's not good for business."
Mark Crail of salary specialists XpertHR, which helped put together the research, added: "There is no good reason for men to still be earning more in bonuses than women when they are in very similar jobs. But it's often the case that men and women have different career paths, with 'male' roles more likely to attract bonuses.
"While women are generally getting lower bonuses than men, especially at senior levels, they may be entering occupations where there is less of a culture of bonus payments. The question for employers is why that's the case."
The research also showed that female talent continues to be poorly represented in the senior levels of business. Although more women (64.3%) start an executive career than men, fewer than 24.1% make it into boardrooms.