The armed man who has taken people hostage at a city hall in the German city of Ingolstadt, Bavaria, has forced Angela Merkel to cancel a visit that had been planned for later on today.
The German Chancellor had been due to arrive in the town for an election rally just hours before the siege began.
The man, described as a stalker, "has a number of people at his mercy," the police said and is believed to be armed.
It is not yet known what weapons the man might have, or what is motives are, police spokesman Guenther Beck said, adding the hostage-taker is in contact with officers by telephone.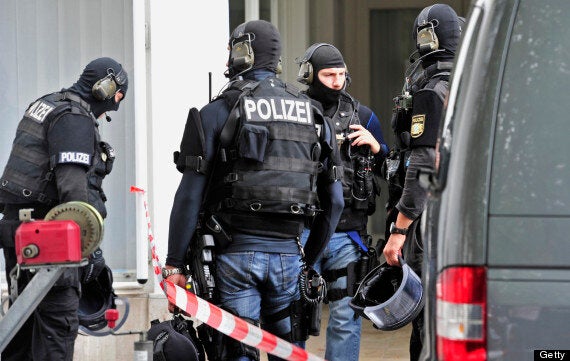 German special police forces arrive at a hostage situation in the townhall in Ingolstadt, southern Germany
According to Bavaria's Interior Minister Joachim Herrmann, the man had previously stalked a woman employed at the town hall and that offence had got him banned from the local authority's offices.
Two hostages, one of whom is thought to be the woman, are reported to be in the mayor's office on the first floor and police have cordoned off the building.
Chancellor Merkel is due in the city for a late afternoon rally as Germany holds national elections on Sept. 22, and Bavaria votes in a state election a week earlier.
Popular in the Community