An offer for the duo was touted last week and David Moyes, yet to reinforce his United squad, has returned to his former club in an effort to make his first signings. Baines and Fellaini are two of Everton's most valuable players
Moyes, who labelled United's £12m bid for Baines last year as "ridiculous", has valued the 28-year-old left-back at the same amount for the second time.
Fellaini, 25, makes up £16m of the package even though he was brought to Everton for £15m five years ago by Moyes.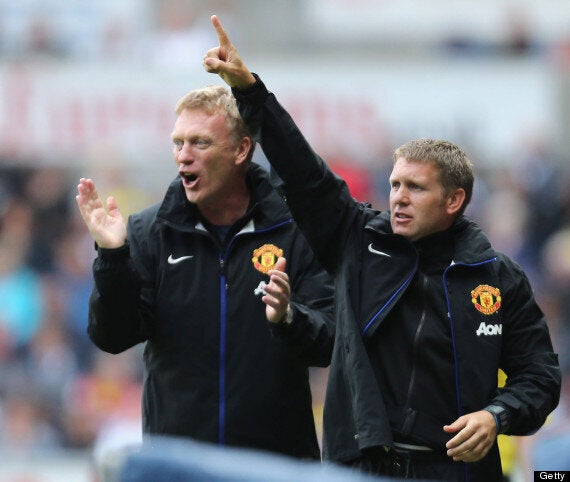 Moyes managed United to an excellent 4-1 win at Swansea on Saturday
As recently as last month he possessed a £23.5m buy-out clause in his contract but that figure has now expired, and although United are likely to increase their offer for the pair it is an insulting opening approach.
Everton are believed to want £40m for the pair, but it is puzzling why United bid a significantly lower amount for Fellaini, whose contract runs until 2016. Baines' deal is up in two years.
Moyes signed Baines from Wigan Athletic for £6m in 2007 and the boyhood Evertonian is regarded as the best left-back in the Premier League.
The Premier League champions' offer threatens to further exacerbate the relationship between the two north-west clubs. United wrote a letter of apology to Everton for the manner in which they announced Moyes as Sir Alex Ferguson's successor in May.
However the lowliness of the offer suggests it is a gambit by United to arouse the players' curiosity about an Old Trafford move.