'FIFA 14' will be released on Xbox 360 and PS3 on 27 September, and Xbox One and PS4 at launch.
"Our fans will be able to bring stars from different eras together to create teams and combinations they have previously only dreamed about," said David Rutter, Executive Producer of FIFA 14. "For the first time ever, you will be able to play with Pelé and Messi in the same lineup. It is going to create a unique experience within our most popular game mode."
FIFA Ultimate Team gains new features - and legendary players exclusively for Xbox One
Match Day is extended into the whole season - meaning your career games will incorporate events from the real football season, all season long
Teammate Intelligence means smarter players, and more realistic teams
'PureShot' for real ball physics
Precision Movement for more realistic games
Next-generation graphics and presentation for Xbox One and PS3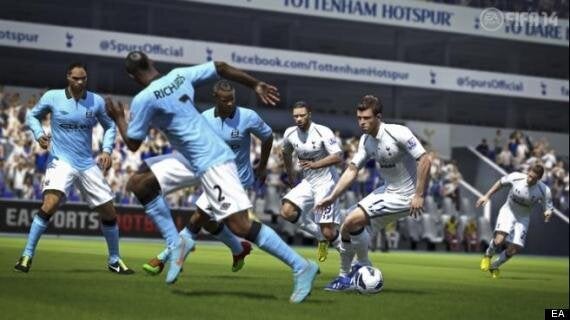 As ever, 'FIFA 14' sticks rigidly to the established 'game of two digital halves' formula: this is still the FIFA that you know, and probably love. And even on Xbox One the improvements are arguably on the fringes of the experience. Taken cumulatively, however, at least on Microsoft's next-gen box, the difference between this year and last is tangible.
Players do move with more variety of movement, with complex, chained animations transforming into a genuinely physical range of motion. The game is more fluid, opponents feel more intelligent and the new details added to the stadiums, including the more realistic (though still not-quite-human) crowds, makes a difference too.
Graphically - especially if you play the next-gen version and then watch current gen footage - it's light years ahead. Faces are incredibly detailed and life-like (though they still look like Muppets when they talk) and players' shirts ripple in the wind in almost bizarrely complex ways. The stadiums feel bigger, more alive and full of emotion. Everything is more intense.
The overall feeling is of a definite move forward, with the awareness that given more time and focus on the next-gen hardware much, much more will be possible. Whereas FIFA 13 felt like the culmination of a generation, FIFA 14 on Xbox One feels like a really good start to something even more special.
Related