Gareth Bale recently trademarked his cringing love heart celebration, but fear not sentimental Tottenham fans, new boys Paulinho and Erik Lamela could be the new objects of your affection.
Like Robinho's thumbsucking antics, the love heart became such an endemic trend it has spread across the world and is now ubiquitous.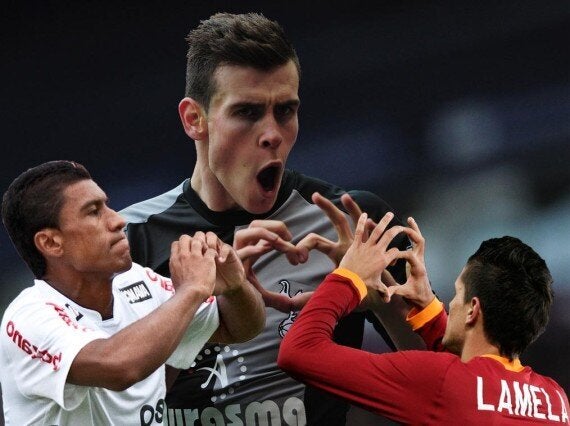 But with Bale supposedly honing in on a world record move to Real Madrid, Brazilian Paulinho and Argentinian Lamela can still spread the love around the Lane.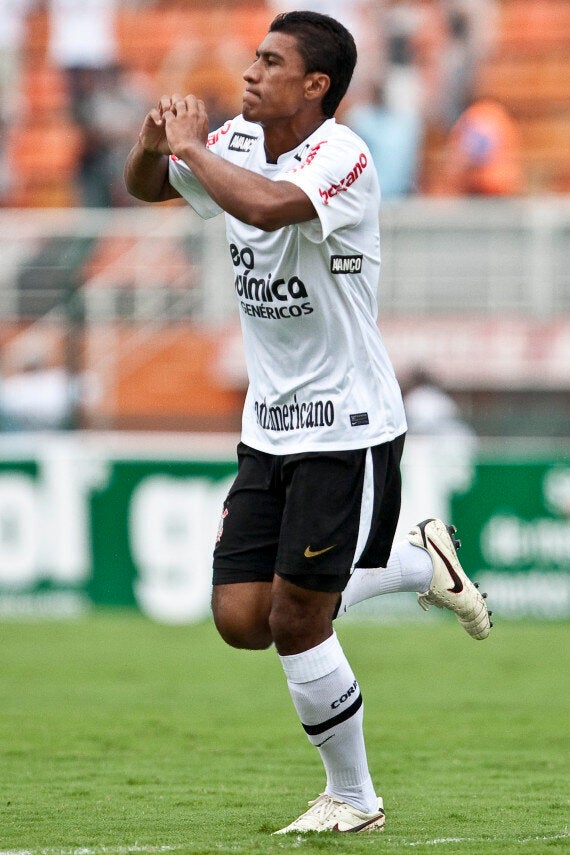 Paulinho spreads the love in Brazil
Bale first opted for the celebration when he scored in Spurs' 2-1 victory against Chelsea in April 2010. The loving Lamela spreads the word in the Eternal City
The Welshman, 20 at the time, had just forced his way into Harry Redknapp's side three months after his manager attempted to sell him to Nottingham Forest. Bale celebrates his goal against Chelsea
It was only Bale's fifth goal for the club but second in a week, after he hit the winner in the north London derby versus Arsenal.