And sure enough we were right, as she transformed into a raunchy Marie Antoinette to host a French Revolution-themed bash at a rented house in Menton, France.
The original Queen of Pop was joined by daughter Lourdes and boyfriend Brahim Zaibat at her party, as she donned a bejewelled leotard, voluminous blonde wig, an eye patch and long gloves. And yes, there was plenty of cake.
A series of photos from the bash have hit the net, with Madge also posting one on her official Facebook page.
"Perhaps we had too much Cale! But at my Birthday Party all I could see was LOVE," she wrote.
Realising her typo, she added: "Perhaps I had too much Champagne! I meant to write CAKE".
Happy birthday, your Madgesty! Here's 55 pics that prove she's growing old disgracefully...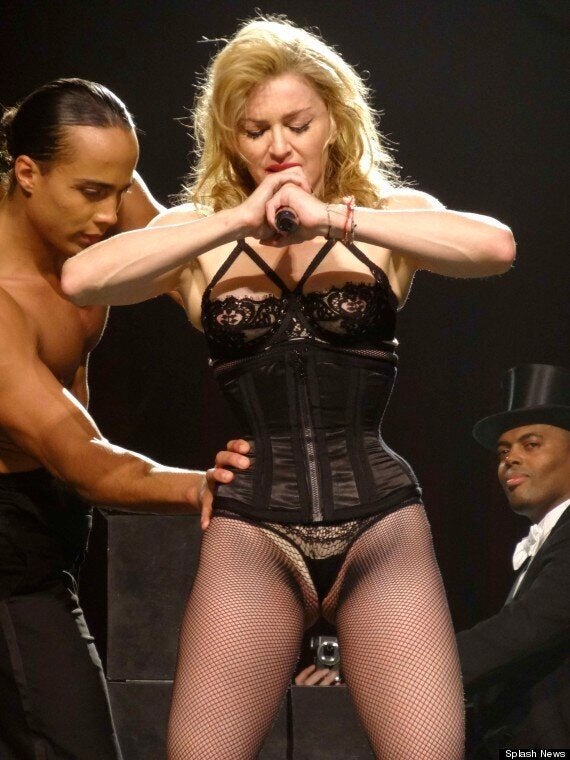 Madonna: Growing Old Disgracefully