'The Naked Rambler' will not appear on our screens on Tuesday night, the BBC have confirmed.
The broadcaster has postponed a planned documentary about nudist Stephen Gough following his arrest for breaching an anti-social behaviour order that bans him from baring all in public.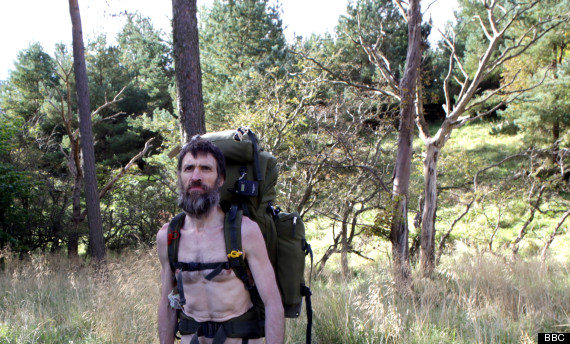 The Naked Rambler
The show about the former Royal Marine, which followed his attempt to walk naked 400 miles from Scotland to his home in Eastleigh, Hampshire, was scheduled to be shown on BBC One at 10.35pm today (20 August).
A BBC spokeswoman confirmed it had been postponed and will be replaced in the schedule by a repeat of 'Traffic Cops: In The Line Of Duty'.
The 54-year-old is due to appear via videolink at Winchester Crown Court on 11 September charged with breaching an Asbo after he was arrested in Winchester last week.
Gough has now been sentenced to more than six years in prison and received dozens of convictions for his belief that it is his human right to be naked in public.
He gained notoriety when he walked naked from Land's End to John O'Groats in 2003 and again in 2005.

LIKE US ON FACEBOOK | FOLLOW US ON TWITTER