'EastEnders' legend Barbara Windsor has been forced to turn down 'Strictly Come Dancing' over health worries.
The actress fears that the stress of the show could lead to a recurrence of the Epstein-Barr virus - a strain of glandular fever - which she suffered from back in 2003.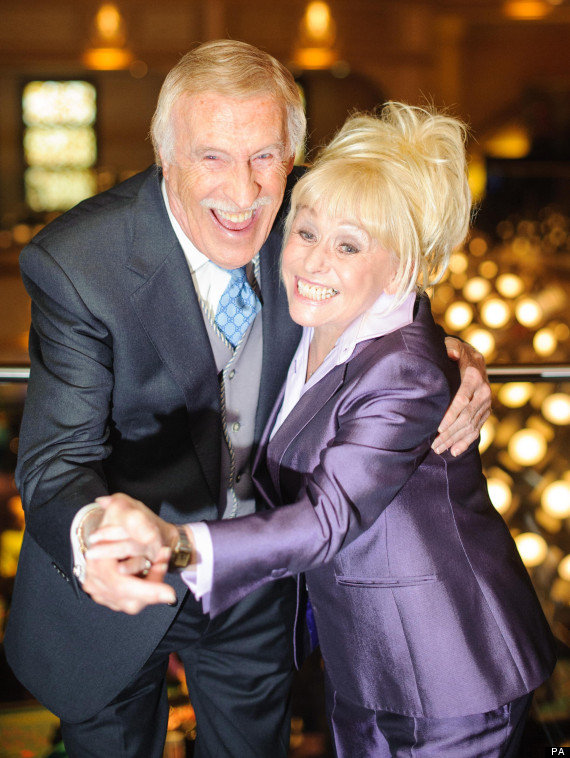 Barbara Windsor with 'Strictly' host Bruce Forsyth
She told The Sun: "I have been asked to take part in 'Strictly' but have said no. I think I am at an age where I don't want to learn any more.
"I am really tough on myself and I would be a real perfectionist about trying to get the dance moves right. I also have to take it easy because of getting the Epstein-Barr virus.
"The reason that I got ill was because I wouldn't listen to anyone and it was also the pace (of 'EastEnders'). I always tend to work like it's my first day. That is because I am a workaholic."
The new series of the show - due to begin in September - is rumoured to include Vanessa Feltz, Abbey Clancy, Sophie Ellis Bextor and Julien McDonald in its line-up.
Barbara recently announced she is set to return to her role as 'EastEnders' matriarch Peggy Mitchell for a special one-off episode, thought to be part of a storyline which sees her son Phil involved in a horror car crash.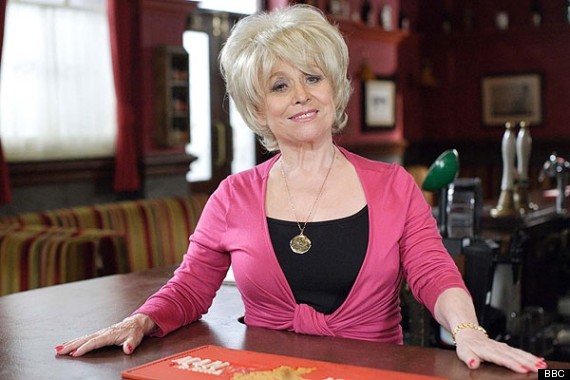 Barbara is set to reprise her role as former Queen Vic landlady Peggy Mitchell
Speaking about her comeback to the BBC, Barbara, 75, said: "It may only be a short visit, but it's a family matter and as Peggy always said 'it's all about family'.
"It is no secret how much I have always loved 'EastEnders' and Peggy Mitchell - and by the number of times I'm constantly stopped by the great British public and asked either 'when are you coming back' or 'please say get out of my pub', it seems they have too," she said.

LIKE US ON FACEBOOK | FOLLOW US ON TWITTER