A Scottish teenager who is still too young to hold a driving licence will make racing history this weekend when he lines up on the British Touring Car Championship grid at Knockhill for the first time.
At just 16 years, 10 months and 28 days, Aiden Moffat will be the youngest racer to compete in Britain's premier racing series, taking on seasoned professionals including triple champion Matt Neal (46 years), double champion Jason Plato (45 years) and reigning BTCC champion and fellow Scot, Gordon Shedden (a sprightly 34).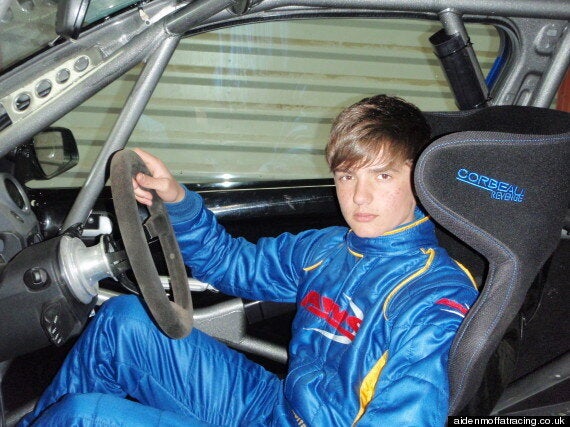 Aiden Moffat will be mixing it with drivers three times his age when he lines up on the grid at Knockhill
The youngster, who already has a four-year racing career behind him and now competes in the Celtic Speed Mini Cooper Cup as well as the Scottish Ford Fiesta Championship, has been confirmed in the BTCC for the rest of 2013, driving a Finesse Motorsport-run S2000 Chevrolet Cruze.
Hailing from Dalkeith just outside Edinburgh, Moffat regards the Knockhill circuit as home territory and is confident of making an impact on his debut in the series renonwed for its robust and hard racing.
"I know the Knockhill circuit inside and out so that should help with my debut, but I am simply going to enjoy it," the 2011 Junior Banger Scottish Champion said.
My race craft has really progressed and I've been up against some really tough racers in Scotland. I won't be phased by the challenge, but I'll certainly be taking it all in and looking to learn from the experience."
"I am just so excited to be on the big stage.. to be told I am the youngest ever driver in the BTCC just adds to the excitement to be honest, so I really can't wait to get out there."
Moffat's appearance at Knockhill (24-25 August) will give him a racing record that has been held since 2002 by current World Touring Car Championship driver Tom Chilton. Brother of F1 driver Max, Chilton went on to win 12 races in the BTCC before switching to the world series.
In recognition of Aiden's achievement, we've dug out some other youngsters who made their mark and went on to great things - or not. See them in the gallery below.
Popular in the Community