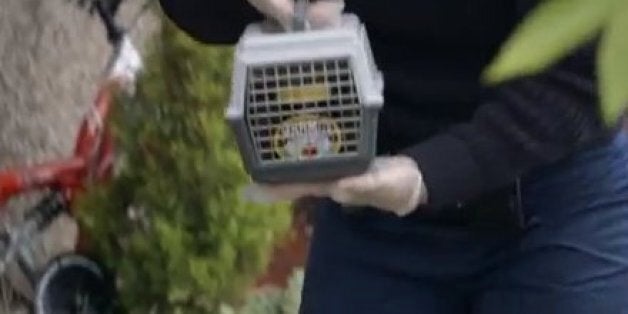 Marmite's controversial new 'End Marmite Neglect' Advert won't be investigated due to its "light-hearted" tone, despite getting over 500 complaints for it seeming to mimick an animal cruelty documentary.
The documentary-style ad launched on 5 August and depicted a team visiting houses to rescue jars of "neglected" Marmite stuck at the back of cupboards in order to rehome them with new and more appreciate owners.
Marmite's 'End Marmite Neglect' Advert
The spread-makers received complaints via Facebook and Twitter for "trivialising" the work of animal welfare groups. Others said that the ad was unsuitable to be seen by children and might cause distress to people who had been victims of abuse.
Peta, the animal rights campaigning group, said they welcomed the advert because it was "jarring enough to remind viewers of the hard job that animal law-enforcement officers have and may generate calls about real abuse of real animals, doing a world of good."
The complaints led to Marmite owner Unilever donating £18,000 to the RSPCA.
The ASA said: "The ASA received 504 complaints about the Marmite TV and online ads. After carefully considering the complaints ASA Council has decided there are no grounds for further action and we will not be launching an investigation.
"While some viewers might find the theme and style of the ads distasteful most would recognise the ads were a spoof. They were unlikely to cause serious or widespread offence or to be irresponsible and were unlikely to cause undue fear or distress to young viewers. They were light-hearted in tone and did not trivialise issues of abuse or denigrate the work of child and animal protection services."
A Marmite spokesperson said: "We are delighted to hear that the ASA has decided not to investigate our current #MarmiteNeglect advert.
"This is the first time that Marmite has been on television for two years and the tongue-in-cheek campaign has been designed to be as provocative as our brand. We're not fans of indifference and are pleased that the ad encouraged debate and that love overwhelmingly won out."