Fashion designer, star of The Hills and The City, author of her own fashion advice book, Britain & Ireland's Next Top Model judge and new face of Venus & Olay razors, Whitney Port is one busy girl. But she took time out to chat mini dresses, cut-off jeans and historical figures with MyDaily...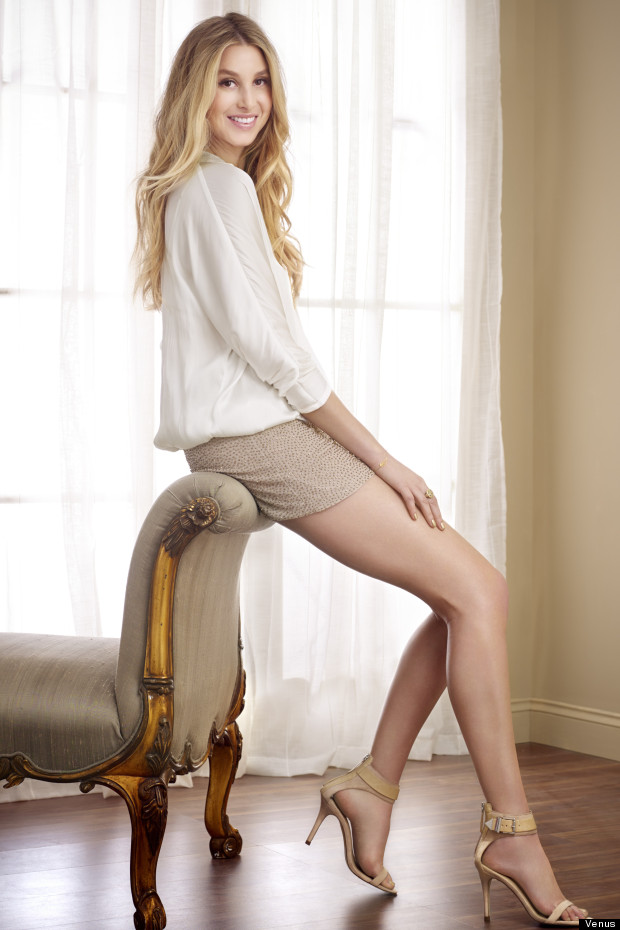 When I look in the mirror I see... myself, but it depends what I'm looking for. I see someone who's been through a lot this year. My father passed away in March so I see a lot of that emotion in my face. You can tell that I've kind of been through the wringer.

If I were stranded on a desert island with one item it would be... a mini dress of some sort, I can't think of one in particular that I'd take but I'd probably take a little dress or a pair of cut-off jeans – they're always things that I wear a lot of in the summer. But I think the perfect thing to wear stranded on a desert island would be some kind of short west suit, or a sports bra and shorts!

When I was at school I wanted to be... in fashion. I've pretty much always wanted to be a fashion designer as far back as I can remember. I've always loves dressing myself. I've always felt fashion is the best way to express your personality. I always liked to be different and I knew that I wanted to do something that would help other women feel confident in themselves and sexy in what they wear.

My biggest style triumph was... probably pulling off my first fashion show. It was at New York Fashion Week and I think that was probably the biggest moment for me and the hardest to conquer. It was extremely nerve-racking. But it's nerve-racking no matter what. I think if you asked any designer - whether they'd be showing for one year or 50 years - they'd say it's always nerve-racking. But for me I felt there were so many eyes on my work because everyone had these expectations and already had opinions.

If I could be any famous figure from history I would be... Martin Luther King. If I had to choose, I would want to be someone who made a real difference.

For more info on the Venus & Olay razor, Whitney's ultimate fashion and beauty combinations plus the chance to win an outfit from her fashion line visit Facebook.