Zayn Malik and Perrie Edwards sparked rumours that they were engaged after she sported a diamond ring on her wedding finger at the premiere of One Direction's film, 'This Is Us' on Tuesday night, and now the news has been confirmed!
Perrie's mum told the Dorset Echo: "It's official. I'm over the moon. They are really in love."
The Little Mix singer wore her engagement ring as she arrived on the red carpet in London's Leicester Square with her bandmates Jade Thirlwall and Leigh-Anne Pinnock, proudly showing it off with her hand on her hip as she posed for the cameras.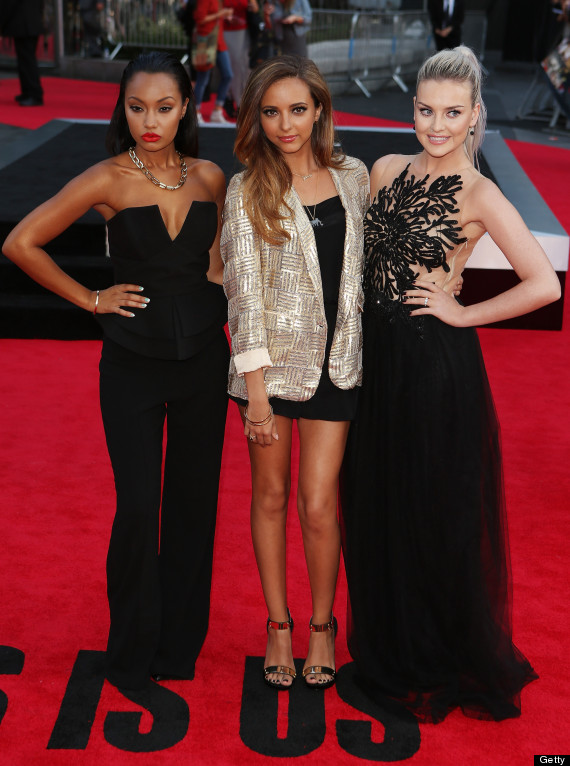 Perrie Edwards arrives with her Little Mix bandmates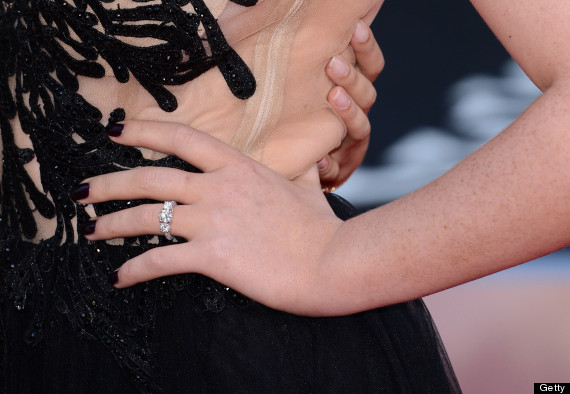 Perrie shows off her ring on the red carpet
As source told The Mirror that Zayn popped the question at the weekend.
"It was so romantic - Zayn popped the question over the weekend when they were alone together.
"It's one of the first weekends they've spent with each other, as they've both been on tours with their bands. He wanted to wait for the perfect moment.
"All her bandmates were at V Festival, and she couldn't wait to tell them. They're all really excited for her, as the rest of One Direction are for Zayn."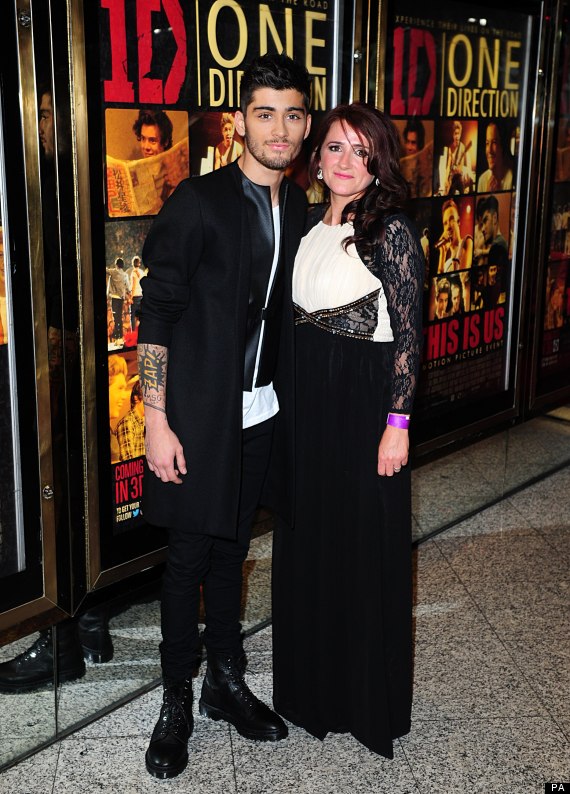 Zayn with his mum at last night's premiere
The pair have been dating since 2011, but were rocked by cheating claims earlier this year when Australian waitress Courtney Webb claimed she had bedded Zayn.
However, he said their relationship was 'stronger than ever' in an interview with The Sun earlier this week.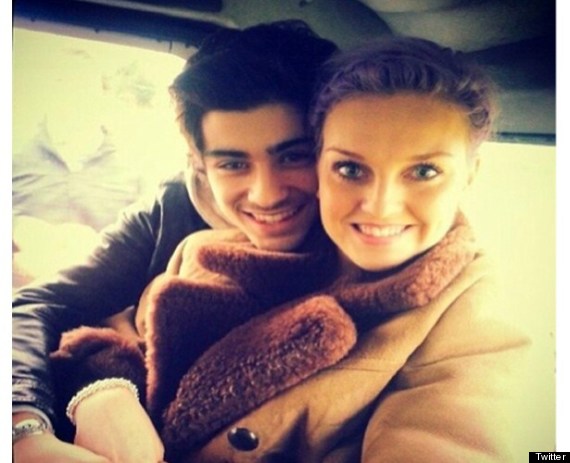 Perrie and Zayn earlier this year
He even had a tattoo of the Little Mix singer on his arm in June, and told the paper of it: "I didn't tell her before I had it done and just surprised her with it when I came back from the States one day.
"She was shocked at first but loves it now. She thinks I'm crazy, like everyone else does."
A spokesperson for the couple said: "Zayn and Perrie are engaged, but any further detail regarding their relationship is private and we ask media to please respect this."

LIKE US ON FACEBOOK | FOLLOW US ON TWITTER