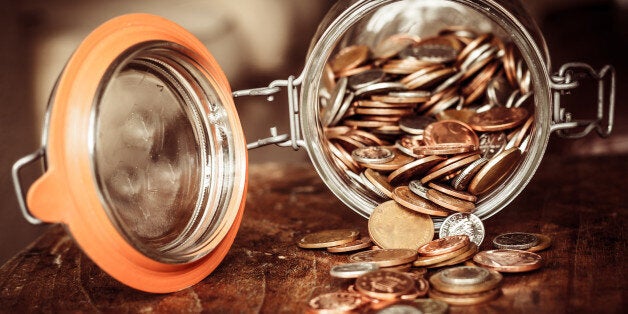 Seven million people could share in up to £1.3 billion of compensation as 13 high street banks and credit card firms agreed compensation for mis-sold credit card and identity theft protection.
Banks and credit card companies, together with card insurer CPP Group, have thrashed out a compensation package which could see millions contacted by CPP, the Financial Conduct Authority (FCA) said. Newspapers should also be featuring advertisements to ensure people hear about the compensation.
The 13 companies which have signed up are Bank of Scotland, Barclays, Canada Square Operations (formerly Egg Banking), Capital One, Clydesdale Bank, Home Retail Group Insurance Services, HSBC, MBNA, Morgan Stanley, Nationwide Building Society, Santander, RBS and Tesco Personal Finance.
FCA boss Martin Wheatley said: "We believe this will be a good outcome for customers who may have been mis-sold the card and identity protection policies."
"Seven million customers, who between them bought and renewed about 23 million policies, will soon receive a letter from CPP giving more information on the process," the FCA said in a statement on Thursday.
"The involvement of the banks and credit card issuers reflects the fact that they introduced customers to CPP's products and so must share responsibility for putting things right."
If customers are owed compensation, they will be able to get the amount paid for the policy since January 14 2005, with 8% interest on any sum owed.
Card protection, which costs around £30 a year, and identity protection, which costs about £80 a year, were "widely mis-sold" by York-based CPP, the FCA said.
The watchdog criticised CPP for promising customers up to £100,000 of insurance cover for their cards - something they did not need because they were already covered by their banks, concluding that CPP "greatly exaggerated" the risks and consequences of ID theft.
The FCA said its £1.3 billion estimate is based on valid claims from all seven million customers who were sold or renewed the 23 million policies. The watchdog said that actual compensation will depend on the number of valid claims received.