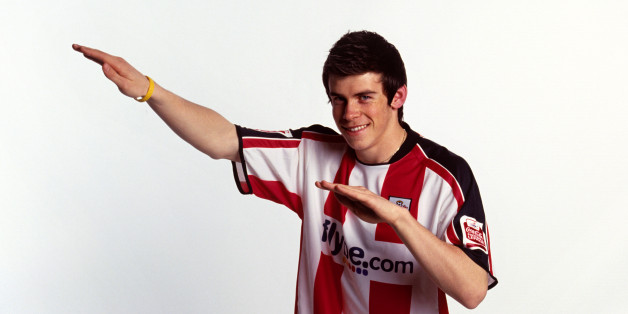 PA
The most expensive player in football history, Real Madrid's Gareth Bale has been in the limelight since he made his debut as a 16-year-old at Southampton.
Bale caught the eye almost instantly on the south-coast. Not just because of his age, but his free-kick prowess, and Tottenham, Arsenal and Manchester United soon came knocking during the 2006-07 season.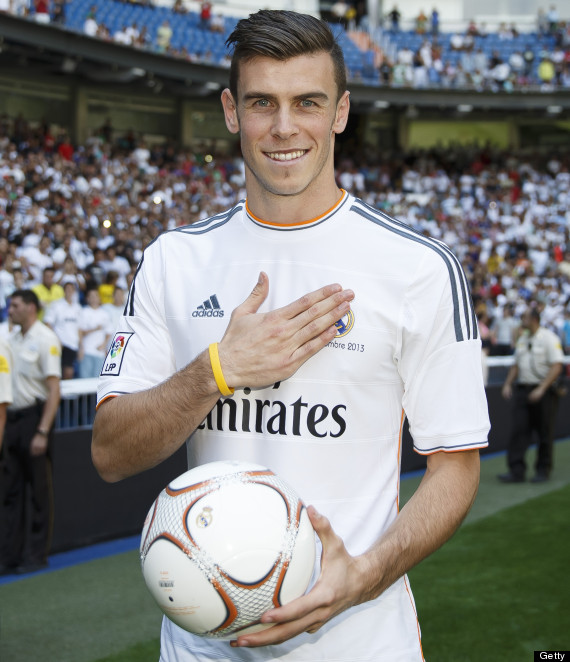 Gareth Bale poses during his official presentation as a new Real Madrid player at Estadio Santiago Bernabeu.
In January 2007, he rejected a mid-season switch to Spurs but eventually joined the north London club that summer. Despite a checkered first three years he has emerged into one of the most exciting attackers in world football and is a two-time PFA Player of the Year.
Much has changed about Bale's appearance since those days with the Saints, but the Livestrong wristband is still strapped on.