José Mourinho and Paul Lambert agreed to disagree after Chelsea's 2-1 defeat of Aston Villa at Stamford Bridge, with the visitors left fuming match-winner Branislav Ivanović was not sent off.
Lambert felt referee Kevin Friend should have red-carded Ivanović for a clash with Christian Benteke before his 73rd minute winner, and was aggrieved his side were not awarded a penalty for handball against John Terry in stoppage time.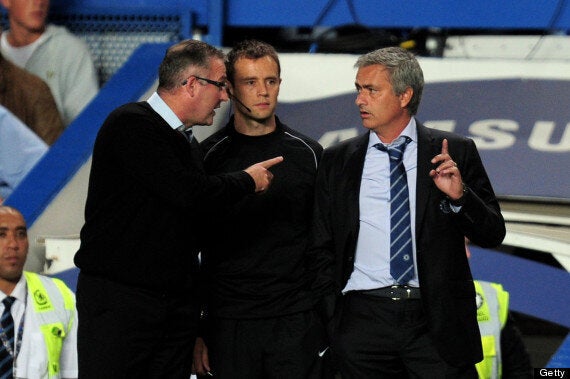 Lambert and Mourinho have words on the touchline
Mourinho, naturally, dismissed Lambert's gripes and reflected on the stern but cordial exchange between the duo.
"Paul has a certain type of personality and behaviour on the bench," Mourinho remarked. "He reminds me of myself 10 years ago, where I was complaining every decision, where I want to coach my team and at the same time I want to have a whistle in my lips."
"He's the same. With time he will change, because he complains with every decision."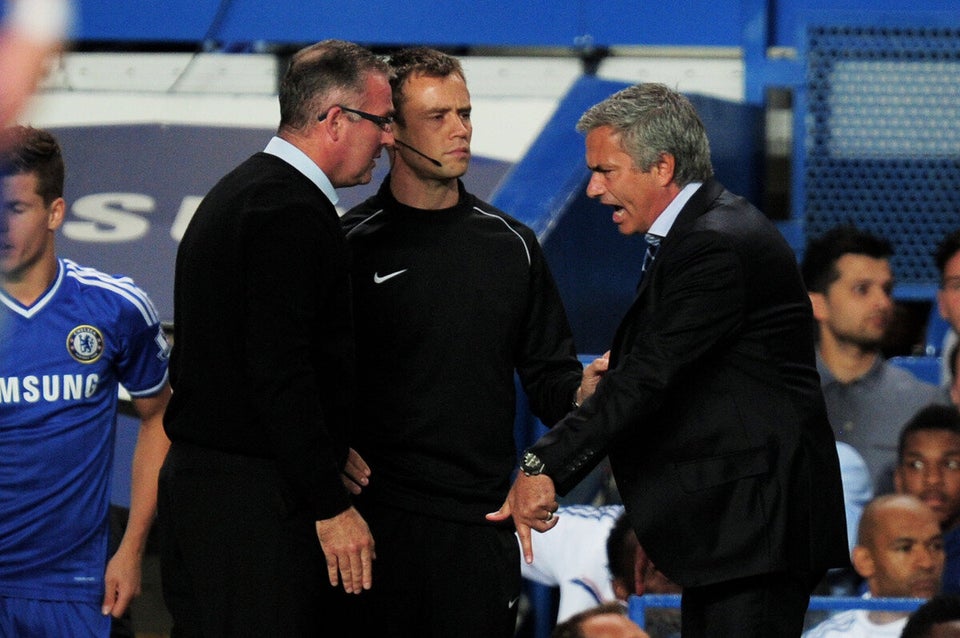 Lambert and Mourinho
Lambert accepted Mourinho's appraisal of him with good grace.
"It's a nice compliment," Lambert admitted. "José doesn't stand there as a shrinking violet. If in six years' time I'm like him, then I'll be quite happy."
The Scot, however, felt Villa had "been done by two big decisions that were wrong".
"I don't think you can miss those ones, not big decisions like that. They're big game changers," he lamented.