Mohammed Faysal Himon, who was not licensed to drive the vehicle, hit Green from Leicester on Tuesday, severing her leg after he rode the curb during an altercation with a bike rider in Midtown, Manhattan. Mohammed Faysal Himon 'froze' when he saw Green's severed leg
According to NYPD Police Commissioner Ray Kelly, the driver could yet face felony charges. He said: The investigation is going forward… collisions, accident investigations, take some time. It takes some time to do that and reconstruct the scene."
The accident occurred after Himon, originally from Bangladesh, was allegedly blocked by bike messenger Kenneth Olivio.
He was in my way and I got upset," Himon told the Post. According to the driver, he sounded his horn indicating that he wanted to pass the bike. Olivio responded by "pounding" on the taxi.
Speaking on Thursday, Green has said she will not let the horrific injury define her.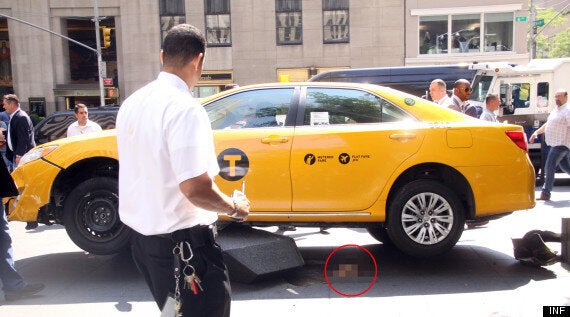 The taxi mounted the kerb in midtown Manhattan, severing Green's foot (pixellated)
Her boyfriend has now flown back from holiday in Ibiza and is on his way to New York to comfort his injured girlfriend.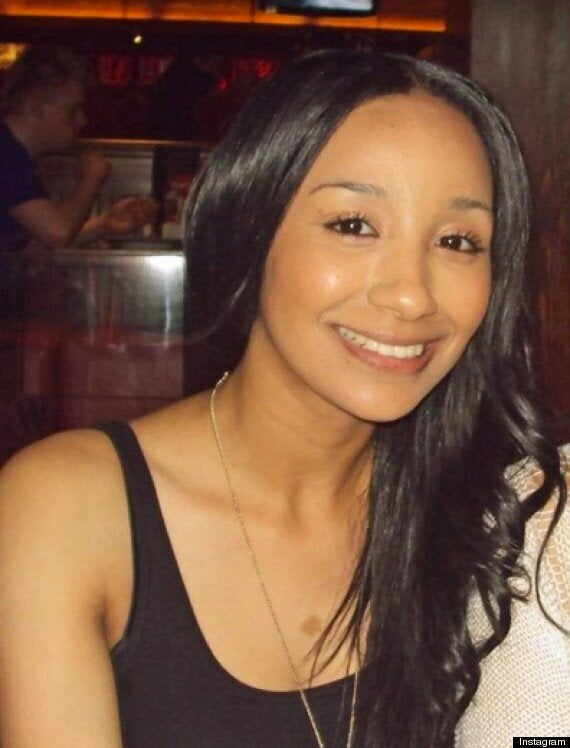 Sian Green was on the first day of a dream holiday in New York
As her distraught family frantically arrived at her bedside at New York's Bellevue Hospital, they revealed Sian still faces having more of her injured leg amputated.
Her devastated father Jason yesterday said the Hugo Boss worker will have to have what is left of her foot removed.