Maxine Hargreaves-Adams is one of those seemingly impossible women - the type you regularly see on power women lists - utterly glamorous, strong as steel, a caring mum and the head of a major retail group. A woman, in short, that both inspires you to reach for the moon and wonder exasperatedly how she does it.
You may have read about her recently in the news - she spearheaded the deal to save British company Nicole Farhi from bankcruptcy, and she was the brains behind buying financially beleaguered store Fenn Wright Mason.
Her father is John Hargreaves, the owner of Matalan. HuffPost UK Lifestyle caught up with her to find out how she makes it work.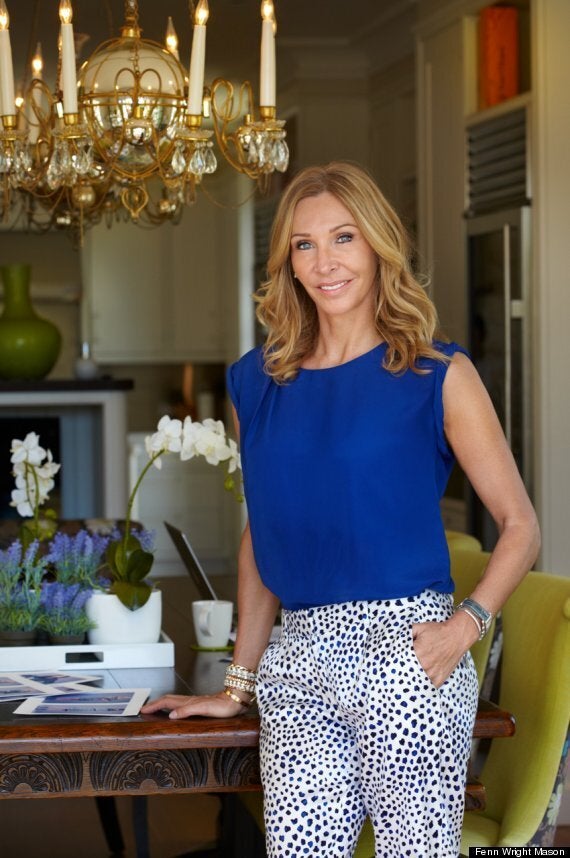 You've been described as an extraordinary businesswoman - what made you want to get into business above anything else?
My family have always had an extremely strong work ethic which has been a major influence in not only starting my career but to continually challenge myself.
My day generally starts at 7am after taking my daughter to school I head to the gym for at least an hour.
When I'm in Monaco I work from home, I usually spend a couple of hours in the morning answering e-mails and generally catching up.
After a light lunch then collecting my daughter I resume work ensuring that all my communications with various countries/time zones are sent off for their next working day. When I'm not travelling, I try to ensure that dinner is spent with my daughter.
Fortunately we don't have to rely on my cooking skills! I have an amazing housekeeper who has been with us many years and she always seems to know just what we want!
You're a keen philanthropist - what is it that spurs you to do this and what projects have you been involved with and why?
As a mother I've always been naturally drawn to helping children , after being involved with the NSPCC for a number of years , my family and I along with a group of extremely generous supporters proudly opened The Hargreaves Centre in Liverpool which provides therapeutic services to children and families affected by domestic violence , substance and alcohol misuse.
Is it important for women to give back in however small a way they can?
I think it's important for everyone to give back in whatever capacity they can .
How do you manage such a heavy work load and make time for yourself?
I'm still trying to figure it out! There are hectic times and quieter times depending on where we are in the season so I have to go with the flow and make the most of the quiet times.
You do yoga - what made you start and what benefit does it have for you?
I look at yoga as a one stop shop, in that it is strength, flexibility and relaxation all in an hour - so it's a good deal for me, those are all my requirements!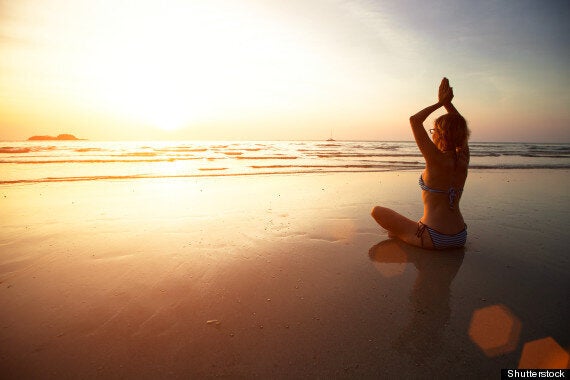 How do you make sure your mind and body are rested - do you have rules for when you switch off?
When I finish work for the day, I try to make sure I switch off from emails and calls at a certain time.
I also like having time to myself, not having to think or talk to anyone. Being outside in the fresh air is important to me, so I like going for walks when the weather is good.
In the companies you run, is wellbeing a priority?
I feel wellbeing is more down to the individual and comes from within, but I'm aware that a happy work environment is a major factor in contributing to this on a day to day basis .
Do British women need to get better at switching off?
Spend time with my family and friends, play tennis which I find is a great stress reliever, and download a good mini series on my iPad!
What advice would you give to women thinking of starting up their own business?
Believe in yourself, don't doubt your ability, trust your own intuition , and always keep focused on the big picture.