A 28-year-old vegetarian has just months to live after being diagnosed with variant Creutzfeldt-Jakob Disease (CJD) – otherwise known as 'Mad Cow disease'.
Ritchii Kara, who stopped eating meat five years ago, had been experiencing headaches and loss of balance for four years, which doctors had put down to stress.
But in 2012 he was confirmed as suffering from variant CJD and given 14 months to live.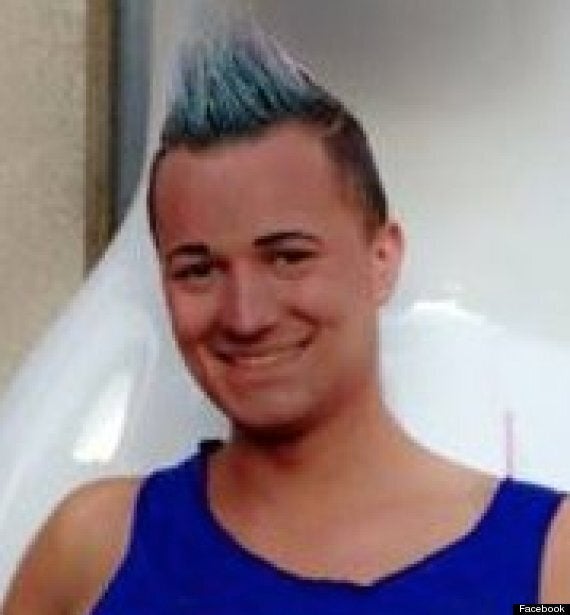 Ritchii Kara stopped eating meat five years ago but has just months to live after being diagnosed with variant Creutzfeldt-Jakob Disease
Kara told The Argus: "My memory's bad and so is my coordination and sometimes I can't see. I get hallucinations sometimes, which is part the disease and part the medication."
Kara had to give up work as a barman at Brighton's Queen's Arms pub because he was losing his balance and memory, but still occasionally performs there as a drag act.
Pub manager Kevin Calladine told Huffington Post UK: "Ritchii wanted to do the event to raise awareness of the disease.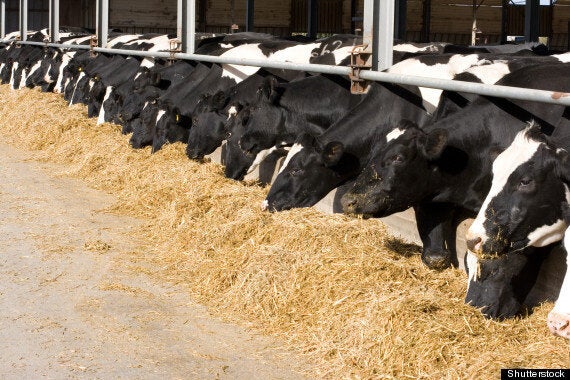 CJD is thought to have passed to humans through beef products infected with bovine spongiform encephalopathy (BSE)
"I was very upset for him. It's sad and it's emotional but I try very hard to keep it real for him. I treat him like I always have and I know he finds a bit of solace in that. "
Kara adds: "It's harder for my parents because I think they feel quite powerless. They said to me, 'Oh we want to you to move home and to look after you', but I'm just not ready to stop everything yet.
"I think if you're just going to sit about and be sad, what's the point in going on anyway?"
The disease is caused by an abnormal protein called prion, which contaminates the nervous system, causing irreversible brain damage.
Variant CJD, which as in Kara's case mostly affects people in their mid twenties, appears linked to BSE, though CJD can also occur naturally in humans.
The disease has been linked to the deaths of nearly 200 people in Great Britain who consumed meat from infected animals in the late 1980s. Since the link between variant CJD and BSE was discovered in 1996 there have been strict controls to prevent meat from infected cattle from entering the food chain.
There is no treatment for the disease, which is always fatal. It is characterised by loss of memory, balance and coordination, slurred speech, visual problems and blindness, abnormal jerking movements and progressive deterioration of immobility, the NHS states.
Popular in the Community