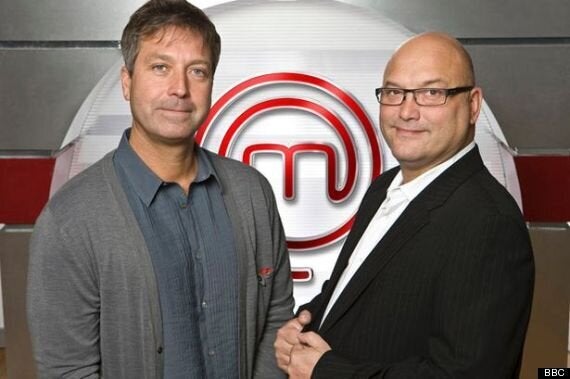 'Masterchef' has made household names of Gregg Wallace (right) and John Torode
The Sun reveals workers in the business claim they were left with financial problems, but Wallace's spokesman has claimed the boss "made every attempt to save the business".
The Sun reports that, while Wallace - dubbed the 'millionaire grocer' - continues to benefit from his other companies, advertising deals as well as his TV salary, one of his companies West Veg Limited folded in March, still owing more than £500,000, according to the Sun's calculations.
Wallace still runs Gregg's Table restaurant, has his BBC deal for Masterchef - currently in its eighth series of the Celebrity version on BBC1 - and, for the past year, has been one of the faces of Weightwatchers, as his weight has plummeted by three stone.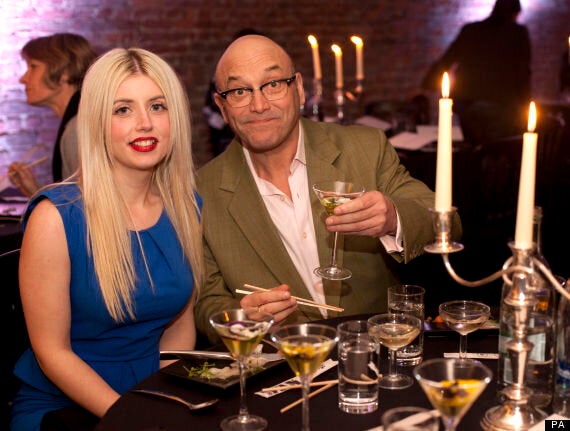 Gregg Wallace with girlfriend Anne-Marie Sterpini
The clash last week came when Wallace was speaking at a dinner engagement at a Worcestershire hotel. Wallace explained afterwards that he became incensed when another guest pinched the bottom of his girlfriend Anne-Marie Sterpini.
The two men later made up, and were seen having a drink together at the hotel.
In an interview yesterday with the Daily Mail, Wallace revealed his continuing insecurities about his weight, and his compulsive need to have everything in order, including the number of suits in his wardrobe, shirts in the right place and list-making.