Sharon Osbourne is set to come face to face with her former Nemesis Lady Gaga once the 'X Factor' reaches its live shows.
The two are set for a showdown according to The Sun. Sharon - who is returning as a judge on the show - previously had a public slanging match over her daughter Kelly with Gaga.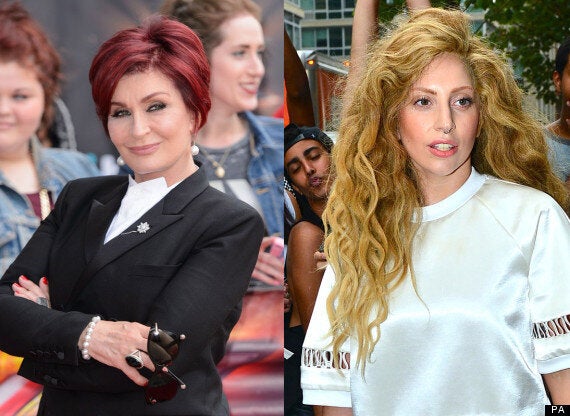 "There is no way she will applaud one of her performances. It's a real deadlock."
The singer urged Kelly to "set a standard of respect, compassion and love" and "take responsibility and accountability" for her catty remarks on the US TV show 'Fashion Police' after she came under fire from Gaga's fans for comments she made about the singer's weight.
In the online letter, Gaga wrote: "I have empathy for you Kelly, but I feel it culturally important to note that you have chosen a less compassionate path. Your work... with the Fashion Police is rooted in criticism, judgment, and rating people's beauty against one another. 'Appearance' is the most used reason for bullying in the world.
"It used to make me truly sad when I would hear people talk about your weight when you were younger, as I was bullied too. To see you blossoming into a beautiful slender woman who makes fun of others for a living is astounding."
Sharon waded in to have her say in a lengthy post on Facebook in which she accused the 'Bad Romance' singer of being a hypocrite.
"Your open letter is hypocritical and full of contradictions," she wrote. "How sweet that you have empathy for my daughter, as you feel that she has taken a less passionate path in life. You say her work on... Fashion Police is 'rooted in criticism, judgment, and rating people's beauty against one another.' Welcome to the real world.
"Example, when I saw you wear a dress made out of raw meat, I was sickened. When I see you wearing fur, and using it as a fashion statement, the fact that defenseless animals have been killed so you can get your picture in the press is abhorrent to me. Shouldn't you be teaching your 'little monster' fans to respect animals and life?"
Do you think the two will put the past behind them for the show?