The family-run pop-up kitchen is taking London's street food scene by storm. Having already won the praise of the Gaurdian, Evening Standard, and various other papers, the food stall's roaring success looks set to continue.
Serving up authentic Seychelles-inspired food, the menu boasts tropical marinated chicken wraps, exotic grilled fish and the absolute must-try deep-fried lentil balls.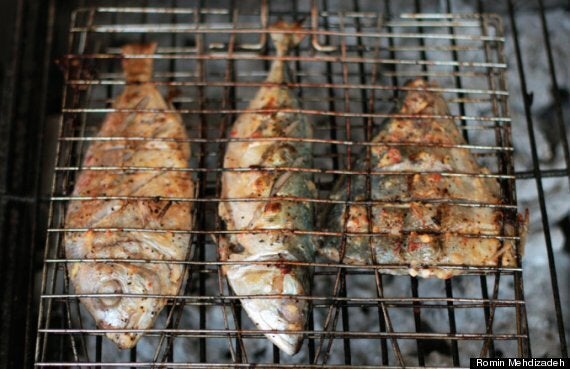 Vinn Goute claims to serve the only authentic Seychelles octopus curry in London; chunks of tender meat, married with aubergine, infused with cinnamon and paired with a coconut milk base - it's not hard to see why this is the team's most popular dish. Another not-to-be-missed delicacy is the goat curry. Even for goat meat sceptics, it's hard not to fall hook, line and sinker for Vinn Goute's version. Bursting with flavours and spices, this is one dish I will definitely be going back for.
Kristofer Adelaide, who helps run the stall alongside his sister, aunt, cousins, and various other family members, said after recent success, the team planned to hold supper clubs monthly.
Vinn Goute, which is derived from the Kreol phrase 'come and taste', counts Paul Weller, Jessie Ware and Master chef's Tim Anderson amongst its guests.