Nintendo has announced a new low-cost handheld console that does everything the 3DS does, just without the 3D effect.
Nintendo also announced what amounts to a slight US price cut of $50 for the Wii U home console, by launching a new deluxe Legend of Zelda: Wind Waker HD Bundle costing $299. UK prices will be set by retail outlets, not Nintendo as is standard - so we'll have to wait and see if the price drops here too. The console has struggled for sales since its launch last year, and could come under new pressure from Microsoft and Sony's next-gen machines when they arrive in November.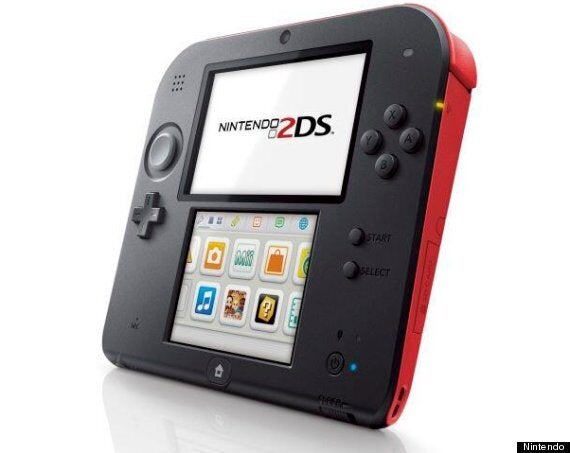 The 2DS discards the clamshell form factor of the current 3DS and 3DS XL for a squat, non-folding design. It keeps the same aspect ratio of the screens, the Circle Pad and the 3D cameras.
It lacks the ability to display games and content in 3D, which has been the flagship feature of the handheld since launch. But it comes at a much lower cost - just £109 in the UK, according to MCV.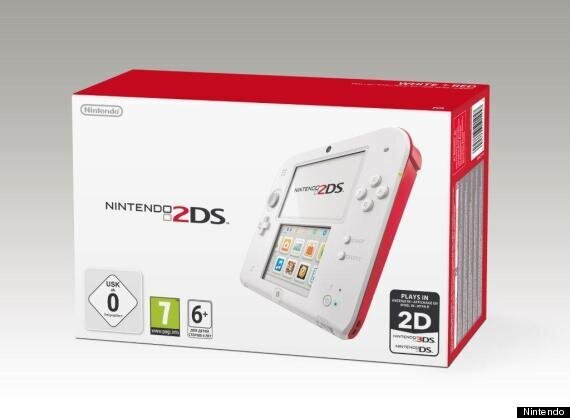 The 2DS is launching on 12 October, the same day as the new Pokemon X & Y games, in black with a blue trim, or white with red trim. It's targeted at non-hardcore audiences, according to GamesIndustry.Biz.
Offering you additional variety and value in your handheld gaming options, the Nintendo 2DS is a streamlined version of the Nintendo 3DS that will play games available for Nintendo 3DS, as well as Nintendo DS in 2D.

The Nintendo 2DS retains many of the same hardware features as the Nintendo 3DS including the same Nintendo 3DS gameplay controls, backwards compatibility with the vast existing library of Nintendo DS games, as well as wireless connectivity features such as access to Nintendo eShop as well as StreetPass and SpotPass functionality. However the console takes on a new distinctive fixed, slate form design, and will play all packaged and download Nintendo 3DS games in 2D.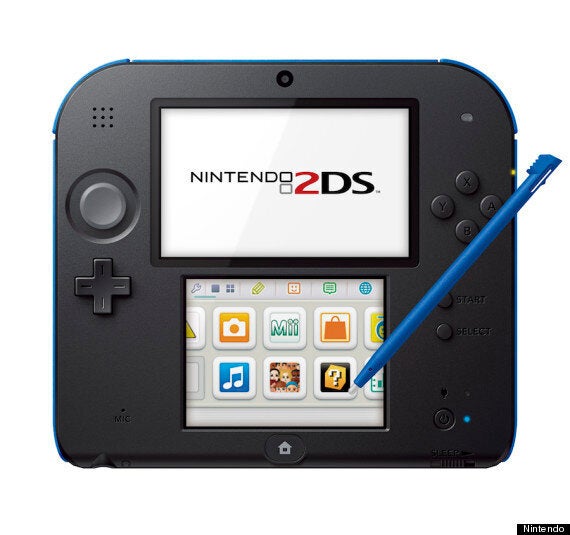 "It doesn't mean that we are not committed at all to 3D and that we don't think that's a really valuable, unique eye-popping feature for a lot of gamers," Nintendo America marketing boss Scott Moffitt told the website.
"We just wanted to continue growing the installed base and needed to find a way to get to a price point that was more accessible for a broad swath of consumers. As we surveyed the marketplace, it seemed to us that there was an opportunity for something at that lower, entry level price point."
Nintendo also announced the following schedule for its upcoming games:
The Legend of Zelda Wind Waker HD (digital version): September 20
The Legend of Zelda Wind Waker Wii U bundle (Wii U price drop): September 20
The Legend of Zelda Wind Waker HD (retail version): October 4
Nintendo 2DS: October 12
Pokémon X & Y Versions: October 12
Wii Party U: October 25
Assassin's Creed IV Black Flag: November 1
Call of Duty Ghosts: November 5
Super Mario 3D Land: November 22
The Legend of Zelda A Link Between Worlds: November 22
Mario Party 3DS: November 22
Watch Dogs: November 22
Donkey Kong Returns Tropical Freeze: December 6