A bid by dissident republicans to attack a police helicopter near the Irish border may have been foiled, it emerged tonight.
A mortar device pointing skywards was discovered near the south Armagh village of Cullyhanna where police and troops have been involved in a major security operation.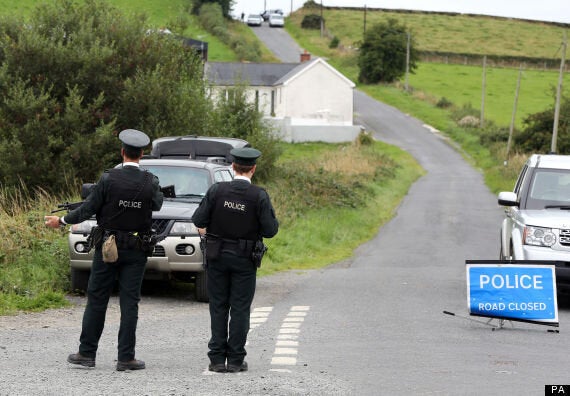 It will be tomorrow at the earliest before the area has been cleared and follows what may have been an attempt by dissidents opposed to the peace process to down a helicopter.
Stormont assembly member Dominic Bradley said: ''Those responsible still live in some warped existence of the past.''
The finger of suspicion has been pointed at republicans opposed to the peace process, who murdered two soldiers, two police officers and a prison guard in recent years.
The level of threat posed is still severe.
There was a large security presence in south Armagh today, including a police helicopter and army bomb disposal experts who carried out a controlled explosion. Two dark-coloured tubes around 10ft long and resembling domestic drain piping were observed at the scene.
Police carrying large automatic weapons guarded a rural approach road within sight of a white-washed house and a dull thud was heard as the device was detonated by a military robot.
Soldiers earlier used sniffer dogs and metal detectors to scour hedgerows and culverts. Many nearby residents had to leave their homes overnight.
In March, a mortar attack on a police station in Londonderry was foiled after the security services stopped a van with four viable devices primed and ready to launch. Mortars have also been found in Belfast.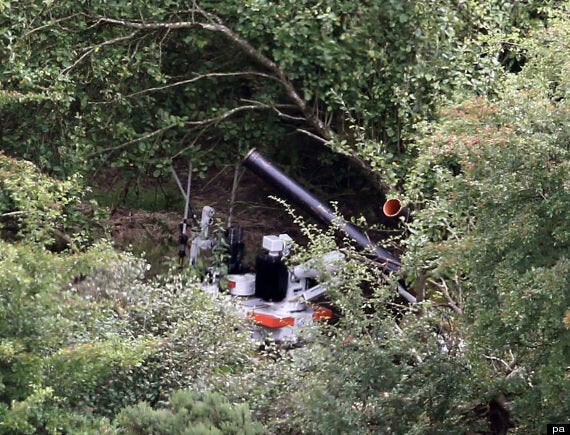 A PSNI spokesman said: ''Police can confirm that the suspicious object found in the Bog Road/Lisleitrim Road area of Cullyhanna is a mortar type device. Army Technical Officers are continuing to examine and make safe the device.''
Ulster Unionist Stormont assembly member Danny Kennedy said the discovery was distressing.
He said: ''I am concerned at both the capability and the intent of those sinister elements behind this attack and it simply reinforces how important it is that local people give total support to the police and provide them with every assistance possible as they attempt to protect and serve the entire community.
''I would appeal for anyone with any information to come forward immediately and help the police to catch whoever was responsible for this incident.''
Nationalist SDLP assembly member Mr Bradley said those responsible were reckless and irresponsible.
''The people of Cullyhanna, South Armagh, and indeed the people of this island, want to be left in peace. Instead, those responsible still live in some warped existence of the past,'' he said.
''There is palpable anger in the local community. This community don't want this level of disruption as they go about their everyday lives.''
''The community are relieved there have been no deaths or serious injury and they want those responsible to stop immediately.''
Related