Emotionally charged footage of a young man being reunited with the toddler son he thought he had lost in a chemical attack has emerged.
The father's relief and delight are tangible, as he cradles his son before sinking to the ground, apparently close to fainting.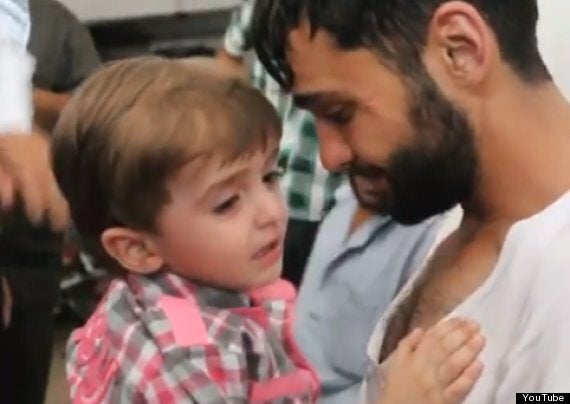 Reunited: The distraught father cradles his little son
What are presumably neighbours and relatives cluster around the reunited pair, calling "God is Great". As the man cuddles his son he tells him: "I am here baba. I'm with you."
The caption alongside video, translated from Arabic, states: "Many people lost their sons and relatives. Alive, dead, [they] do not know anything. [This is a] very touching meet up with his son after he lost [him] due to the chemical bombing of Zamalka."
As Fisher points out: "… this video provides a welcome, if all too rare, moment of solace and joy in a war that has had precious little of either."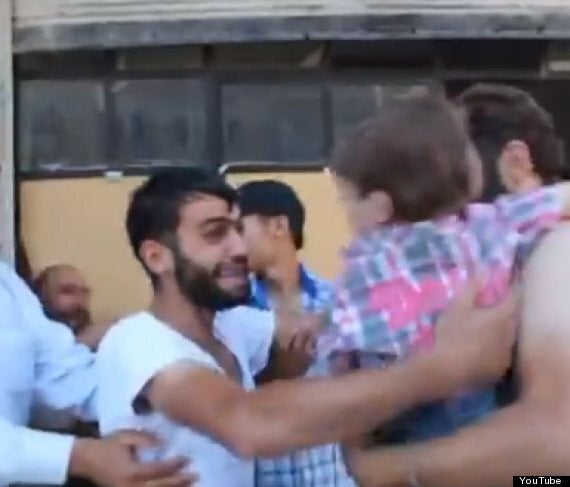 The footage is thought to have been shot in the southwestern town of Zamalka
The Syrian government has said it will allow UN weapons inspectors to examine the site of an alleged chemical weapons attack near Damascus last week.
Medecins Sans Frontieres said hospitals it supports in Syria treated some 3,600 patients with "neurotoxic symptoms" on Wednesday, 355 of whom died.
British MPs have called for a free vote on an intervention with Syria when Parliament is recalled.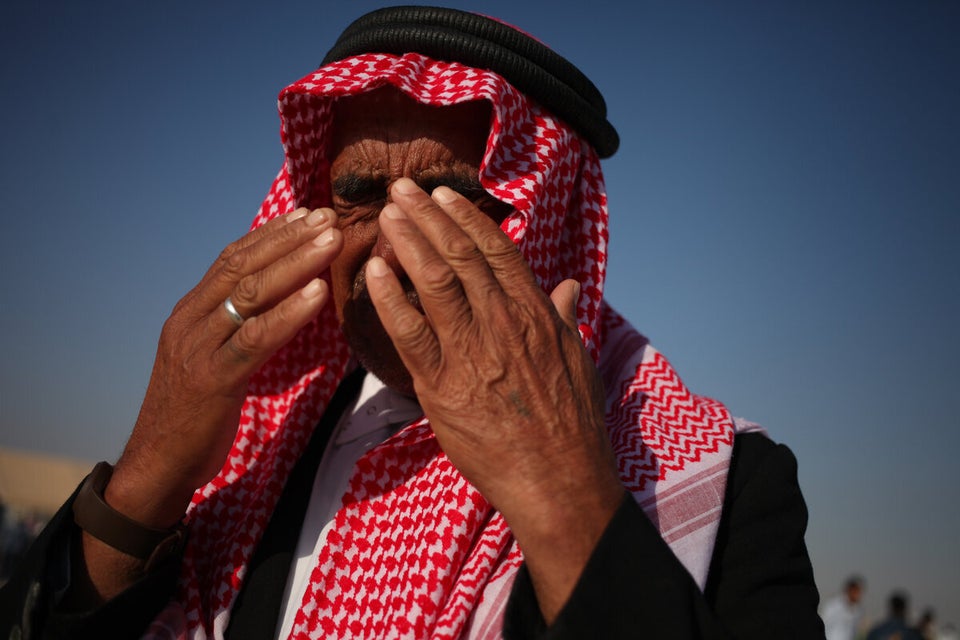 Syria War In August (Warning: Graphic Images)
Popular in the Community