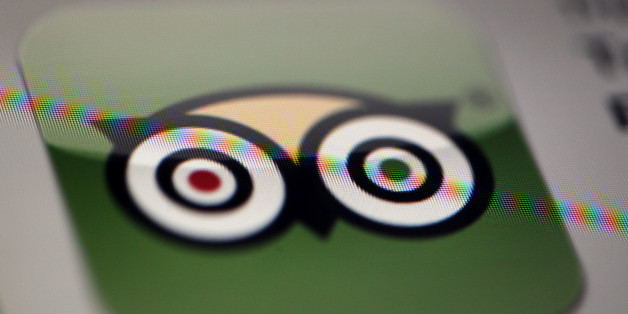 Getty
A scathing, one-star review of a restaurant – and the owner's decidedly elegant riposte – has gone viral.
User S1nsand branded his experience at The Blade Bone Inn in Reading as "one of the worst evenings out in a while" on TripAdvisor.
The self-described "real foodie" went on to slam the "practically inedible" beef rib and made reference to the "very incompetent and rude" waiter.
S1nsand states he paid for just a third of his bill, before ending the review with a ream of "constructive advice" listed in bullet points.
Owner Kiren Puri (who also happens to be the misidentified "waiter") has come out swinging however, with a +1,000 word response in which he describes the customer as a "disease upon our wonderful industry".
Puri says the money left by the customer was deposited in an Air Ambulance charity box, stating: "If that is the value that you put on a meal in my restaurant, I would rather not have it."
"You are after freebies and money off. If you are going to constantly do this, have the decency and ask for a reduction on the bill at booking or free courses."
He adds: "You claim to be foodies. I have never met a self-professed foodie start his meal with a bowl of chips."
Read the full exchange here and tell us who you're rooting for.
TripAdvisor reviews can be perilous for businesses as, despite the presence of fraud detection systems, they are unverified meaning bogus ones can go undetected.
And things can get really nasty.
This month a furious back-and-forth between a Canadian hotel and a disgruntled guest evolved into a lawsuit after Laurent Azoulay alleged Hotel Quebec was infested with bed bugs.
And the murky world of online reviews can get frankly weird too. Take the case of Oscar's - a Devon seafood restaurant which scored seven "excellent" reviews out of eight. Gushing tributes mentioned the restaurant's inevitability of earning Michelin stars thanks to food so good it was "bordering on sorcery".
Dozens of people sought out the restaurant on the strength of its glowing reviews - to find an alleyway full of rubbish bins, the Telegraph reports.
It turns out Oscar's never even existed.
Rather, it was simply the brainchild of a businessman who was inspired to test the waters after a friend's hotel received reams of negative criticism, which he suspected was from a rival hotel owner.
Also on HuffPost: