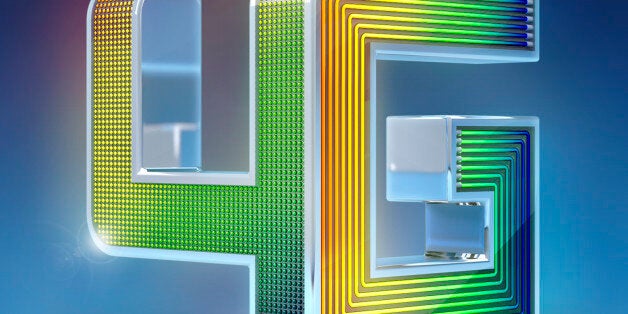 When you woke up on August 29th did everything seem a little bit faster or was it just us? The walk to the bathroom – vrrrrmmm! The milk landing in our cereal – whoosh! Whisper it quietly but even the morning traffic seemed to be on the hurry-up. Of course we're not saying making cereal went as fast as our new 4G network goes - that would have made a massive milk puddle - but it could just be that the whole world's a little bit more speedy today.
4G's all about doing the things you love but doing them faster. Up to five times faster, in fact. Video streaming? Faster. Music streaming? Faster. Online gaming? Faster shoot reload duck run jump kick.
4G on O2 launched on August 29th in Bradford, Leeds and London so if you're in one of these cities then now's the time to check if your phone can get 4G (see which ones can at www.o2.co.uk/4G) and grab yourself a 4G sim, update your phone's software and move onto an O2 4G tariff. Follow these steps and you'll be speedily surfing in no time – here's the O2 Guru team to explain more.
Don't worry if you live elsewhere though – a bunch more cities like Birmingham and Edinburgh and Newcastle and Manchester are getting 4G before the end of the year, along with Glasgow, Liverpool, Leicester, Nottingham, Coventry and Sheffield. O2's aiming to have 98% of the UK population covered with 2G, 3G and 4G indoors and outdoors by 2017 – and maybe even earlier – so wherever you live the speed is coming to help you get excited by technology and be more dog.
Have you already set yourself up on O2 4G? What was the first thing you downloaded? And if it's coming to you soon, what's the first thing you're going to do faster? Just be careful making cereal if your milk's flowing five times faster than usual, yeah?