Scotland's sauce wars have escalated. A chip shop owner has found himself embroiled in a racism row after charging a Glaswegian 25p for a small sachet of Heinz tomato sauce.
Tony Winters went to Trading Standards after being charged for the sachet at the Gold Sea chippy in Leith, arguing he was a victim of discrimination because the shop gave locals brown sauce for free.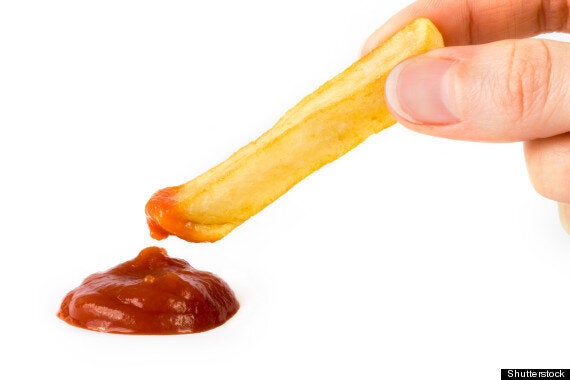 Red or brown? Ketchup has sparked a racism row
Mr Winters, who has lived in Edinburgh for 18 years, complained: "Every chip shop I know gives ketchup free of charge. A condiment is a condiment."
"It reeks of racism – just because we come from the west and tend to like ketchup instead of brown sauce.
"It's clear they're discriminating and I don't think it's right."
Mr Winters was so offended over the condiment controversy that he left the shop without paying - and without his food.
But shop owner Paul Crolla defended his decision, highlighting an ancient grudge that has divided Edinburgh and Glasgow since the dawn of fast food.
"If it was up to me I wouldn't give anyone ketchup because it ruins the whole thing.
"Fish and chips is an Edinburgh thing and people want salt and sauce on it. That's the tradition."
He added: "I don't know how the guy can cry racism because I ask for 25p for Heinz off all my customers, not just those from Glasgow."
Trading Standards said the Gold Sea had no case to answer, and it was up to traders to decide whether to charge for sauce.
Related