Firefighters have voted by almost 4-1 in favour of strikes in a row over pensions, threatening the first nationwide walkouts in a decade.
Members of the Fire Brigades Union backed industrial action by 18,277 votes to 5,166, a majority of 78%.
The union said planned changes to pensions were "unaffordable and unworkable", would impose an increase in members' contributions and would put firefighters at greater risk of dismissal without access to a proper pension if they cannot maintain fitness standards as they approach the retirement age of 60.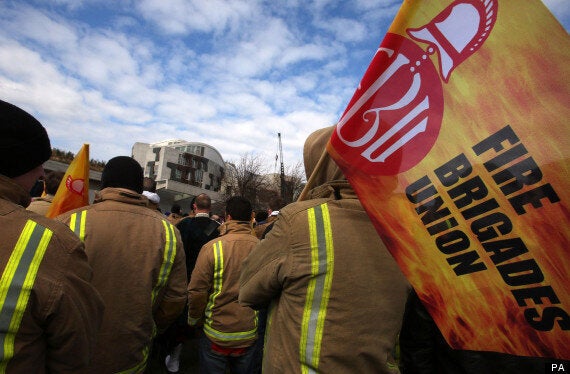 The last firefighter strike was in 2002-2003
FBU general secretary Matt Wrack said: "Expecting large numbers of 60-year-olds to fight fires and rescue families is dangerous to the public and to firefighters.
"The Government is simply ignoring the evidence about the physical demands of firefighting and has been unable to answer our concerns during two years of negotiations.
"None of us want a strike, but we cannot compromise on public and firefighter safety. We hope common sense prevails, and the Government returns to the negotiating table."
Related