The Reverend William Spooner - warden of New College, Oxford, and 'inventor' of the spoonerism - passed away on this day in 1930.
So we think it's only fitting that we mark the occasion with some of the classic spoonerisms attributed to him, below - and above, with the equally classic sketch from 'The Two Ronnies'.
Enjoy. And have a dovely lay!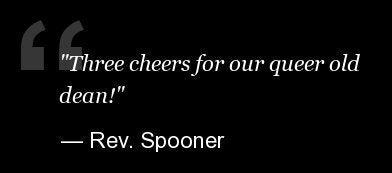 10 Classic Spoonerisms