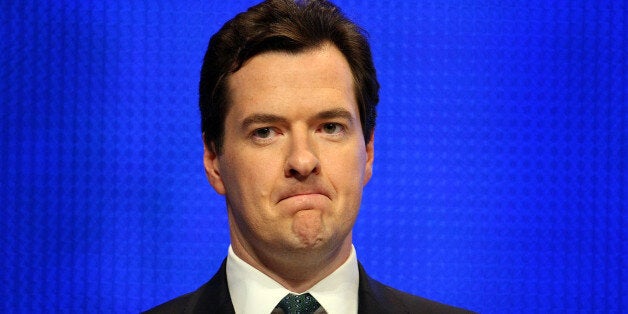 George Osborne is under pressure to launch an official investigation into an income "tax scam" that a major trade union claims has resulted in the Treasury losing £65 million in tax.
The decision by City institutions to delay bonus payments to staff until the top rate of income tax was reduced from 50p to 45p in April saved them millions and resulted in tax collectors raking in £65 million less than they could have at a higher income tax rate, the Unite Union claimed.
Figures from the Office for National Statistics (ONS) showed a £700 million spike in bonus payments this April when normally they would have been paid between December 2012 and March 2013.
Steve Turner, Unite's director of executive policy, said: "£65 million in lost revenue while public services face closure and budget cuts is morally wrong.
"Ordinary families will be angered by the millionaires dodging paying their fair share as they struggle with rising cost and falling wages thanks to George Osborne's mishandling of the economy.
"It is a tax scam pure and simple which has defrauded our nation of millions of pounds. HMRC must investigate whether this conscious and deliberate move to avoid tax has broken the law.
"George Osborne has questions to answer too. Did he know that by announcing his tax cut for millionaires early that his friends in the City would seek to avoid paying tens of millions in tax?"
A Treasury spokesperson said: "The Government believes it is neither efficient nor fair to maintain a tax rate that is not effective at raising revenue from high earners and risks damaging growth.
"HMRC's report on the Exchequer impacts of the 50p rate, published alongside Budget 2012, showed that the revenue from increasing the top rate of income tax to 50p was much less than originally forecast, possibly only £1 billion, and that it is quite possible that it could have cost the Exchequer."